Uncategorized
2022-2023 Season Opening Games: Which players took the spotlight in Wyoming vs. Illinois?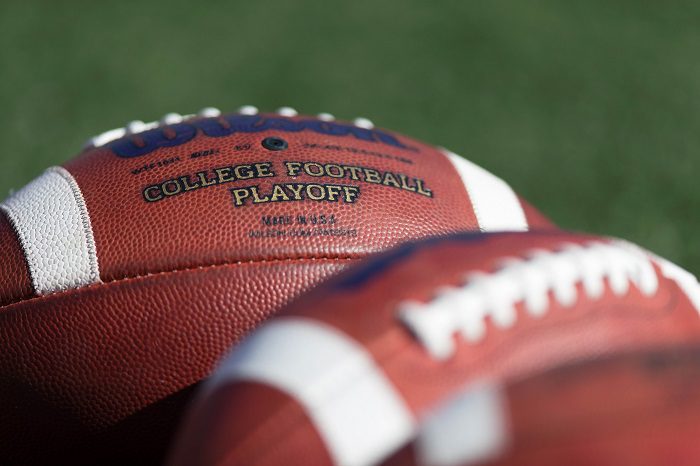 College football returned to the schedule this past weekend, and the Illinois Fighting Illini football team made sure they started in the right way when they took on the Wyoming Cowboys on Saturday in Week 0.
Indeed, many would argue it could not get much better than the 38-6 win that the team from Illinois had managed to achieve in their opener, as they managed to get their Big 10 campaign off to the best start possible. Naturally, in contrast, things could not have been any worse for the Mountain West side.
In this article, we will take a look at which players managed to shine for the Fighting Illini over the weekend and take a look at what fans can look forward to and potentially expect when the college team takes to the field throughout the season.
Chase Brown continues to ball for Illinois.
Chase Brown is a running back that many NFL teams will have perhaps been quietly watching recently, given that he has been a handful against the teams that the Illinois Fighting Illini go against over the last year or so.
Go off, @chasebrown____ 🔥

🔸 151 rushing yards
🔸 3 touchdowns#Illini | #famILLy pic.twitter.com/k7kyGGEwaM

— Illinois Football (@IlliniFootball) August 28, 2022
The player was able to rush for more than 1,000 yards last season in nine games, while he managed more than 200 yards in a single game on two occasions. Therefore, there will have been many that will have been excited about what he could achieve against Wyoming, especially as the team is no longer what it used to be.
And, Brown truly delivered, as he dominated from the get-go. He had managed to carry the ball 19 times, totaling 151 yards, averaging 7.9 yards per carry. He also added 16 receiving yards to his totals, recording three touchdowns in the process. A truly dominant performance and one many will be hoping he can continue to replicate throughout the season.
Could 2022 be a big year for Brown?
Fans believe 2022 could be a huge year for the running back, with some even predicting that his name will get mentioned in the national headlines, especially as teams in the NFL may decide to take a closer look at him. If he continues to perform at the rate he is, it would not be a surprise if he played a key role this season.
Of course, there will be many that will believe he will be able to score a vast number of the points that the team is able to put up on the board, and this has notably got fans excited about what could be about to happen in the games that are still to come.
Will Illinois have a successful year?
Naturally, while they have only played one game of the NCAA Football season thus far, there will be plenty of excitement in the state of Illinois about the team's chance of achieving a successful season. Indeed, that excitement and buzz may have been intensified further with the possibility to place sports wagers, too.
It is now possible to check out the Caesars Illinois sportsbook odds of the season that is currently taking place for the team and using the bonus codes available to further enhance the overall experience that can be enjoyed should a bet be placed.
While Brown's performances will certainly be a focal point for many who place wagers on the action on the gridiron regarding the number of touchdowns scored or points totals, it is important to realize that it is a team effort…
Illinois' secondary continues to perform
However, it has to be argued that Illinois Fighting Illini's success is not all down to him, as the defensive side of the ball has shown that it can play, too. The defense was incredible last season, and it appears to have continued once again this year.
Naturally, with plenty of talent across all areas of the field, it is hardly a surprise to see the team perform as well as they did against Wyoming, however the secondary took another step in its efforts to prove to everyone that it is one of the best in college football at the moment. It allowed just 30 total passing yards throughout the entire game.
Devon Witherspoon intercepted the ball on one play which he managed to return for 40 yards, while Quan Martin led the team in tackles (7) and provided three pass breakups, and Sydney Brown continues to remain solid.
What can we expect from Illinois for the rest of the season?
Given the fast start and the blowout 38-6 victory they managed against Wyoming on Saturday, many will be looking to try and predict what the remainder of the season holds for the Illinois Fighting Illini.
𝐆𝐚𝐦𝐞 𝟐 → Friday#Illini | #famILLy | #HTTO pic.twitter.com/FAKfAlNIfZ

— Illinois Football (@IlliniFootball) August 29, 2022
Of course, many will instantly look ahead to upcoming games against the likes of the Indiana Hoosiers and the Virginia Cavaliers. Both of these opponents are yet to play in this football season thus far, and given that the team has been crazily inconsistent in recent years, it can be difficult to truly predict what might happen.
Bret Bielema's team should have done a lot better last season when they finished 5-7 as four of the defeats were close and could have gone the other way. Many are expecting the team to be able to improve on that record, but not many will be expecting them to climb the division a great deal.
In fact, it is perhaps better to see the Illinois Fighting Illini's become a pain in the backside for many of the teams in the Big 10 this season, and one that does actually manage to put up a challenge compared to previous seasons in the Conference.
Indeed, the blowout victory against Wyoming will provide plenty of confidence and cause a few teams to take note of them, but with a long season ahead, it will be interesting to see how they ride it out and whether they are able to improve on previous years.