Big 12 News
Jerome Tang Wants to Bring 'Sandstorm' Back to Bramlage Coliseum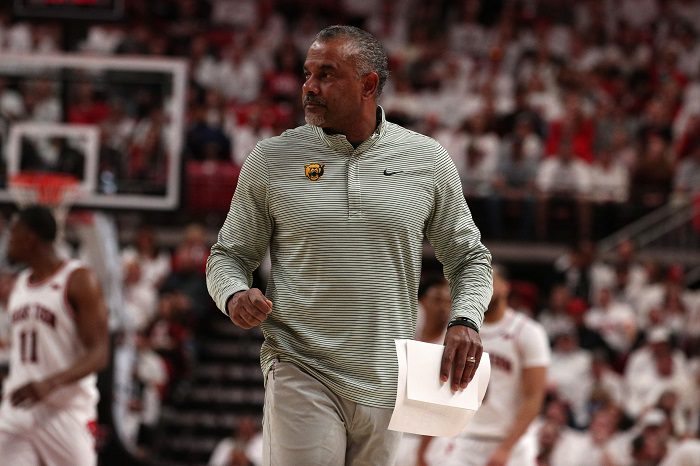 The Kansas State Wildcats will kick off the 2022 college football season on Saturday, but it's never to early to also talk some hoops now that Jerome Tang is in charge of the program.
Tang spoke to fans on Friday night at the Purple Power Play and said he wants to bring back Sandstrom to Bramlage Coliseum and stop the "F–k KU!" chant that ultimately resulted in the song being dropped.
Tang said on Friday night, "We're not going to give that school down the road any credit and we're not going to let them steal one of our traditions. So we're going to play Sandstorm because it's going to be about about, K-S-U!"
Here's the video of Tang making the announcement.
The song has more-or-less been banned in recent years as K-State students started chanting the derogatory phrase directed towards their in-state rivals during the song.
However, last year K-State athletic director Gene Taylor told The Kansas City Star via text message that he gets questions about "Sandstorm" during virtually every close basketball game the Wildcats play at home. So they keep the controversial song "on the ready just in case" they find an appropriate time to play it following a big play or a momentum-shifting run.
But we'll have to wait and see how much sway Jerome Tang has over trying to get the song back into a regular rotation during Kansas State basketball season.
Wisely, he's starting his pitch early.