Trending Now
Pat Narduzzi Rips ESPN, On ESPN, After Beating West Virginia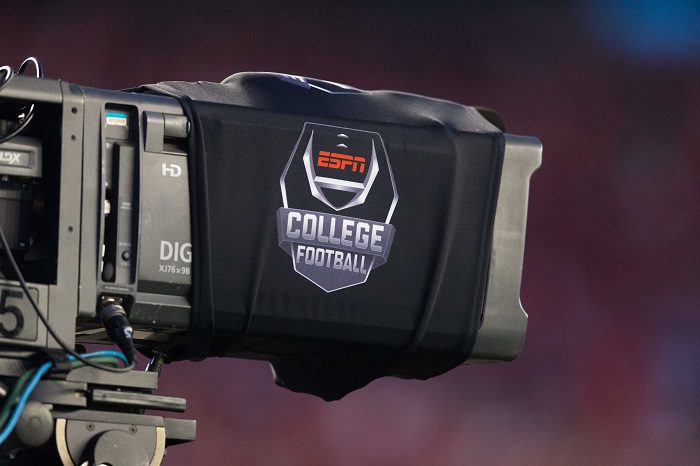 In what will surely be one of the best games we see all season, the West Virginia Mountaineers suffered a heartbreaking 38-31 loss to the Pitt Panthers in the Backyard Brawl on Thursday night.
The atmosphere surrounding the game was incredible, with fans from both teams packing out Acrisure Stadium, to the tune of 70,622 fans, a Backyard Brawl record.
After the game we saw Neal Brown attempt to chase down the officials to get an explanation on some questionable calls, but we also say Pitt head coach Pat Narduzzi get upset for his own reasons.
During an on-air interview with ESPN's Scott Van Pelt, Narduzzi went in on ESPN, referencing an ESPN projections that 75 percent of the Acrisure Stadium crowd would be West Virginia fans.
"It was a great atmosphere out here, I can tell you that," Narduzzi said. "Panther Nation stood out. I saw some stat that it was gonna be 75 percent West Virginia fans. You guys messed that up on ESPN for sure. It was certainly all Pitt here today. Appreciate what the fans did today. They helped us win that game. I wasn't excited about how we played as a football team. We got a lot of things to clean up. But we told them it was going to be a fourth-quarter brawl and that's what it was. Went right down to the last second of the game. Our guys made some great plays at the end of the game and that's what counts.
"… ESPN disrespected our fans and they showed up today and I love to see that."
While the West Virginia fanbase certainly showed up, Pitt faithful did its part to make things difficult for the Mountaineers offense as well.
Narduzzi and the Panthers will host Tennessee next week, while West Virginia will welcome Kansas to Milan Puskar Stadium to open Big 12 play in Week 2.