Trending Now
Look: UCLA Sets Record-Low Attendance at Rose Bowl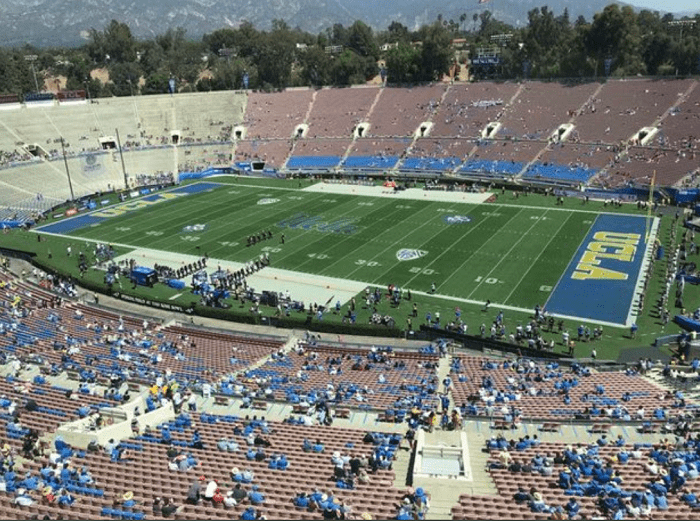 With UCLA set to join the Big Ten in a couple of seasons, their fan base didn't do much to show enthusiasm in their first game since the big announcement over the summer.
In fact, they did the complete opposite.
The announced attendance for UCLA in Saturday's season opener against Bowling Green was a record-low attendance at the Rose Bowl.
And this is a UCLA team that appears to be turning things around under Chip Kelly. UCLA posted an 8-4 record last season, which is a vast improvement considering they won 11 games total in the three previous seasons.
Here's a look at some shots of the stadium during the game. What an absolute embarrassment.
Then, there's this.
This is an absolute joke. But, yes, let's listen to Colin Cowherd and other Pac-12 homers who try to convince you that it's really the market size that matters.
Is this really what the Big Ten wants to be a part of? Or is UCLA going to be their West Coast version of Rutgers? Time will tell.