Oklahoma Sooners
Watch: Brent Venables Getting Off the Team Bus and Firing Up Oklahoma Fans is Epic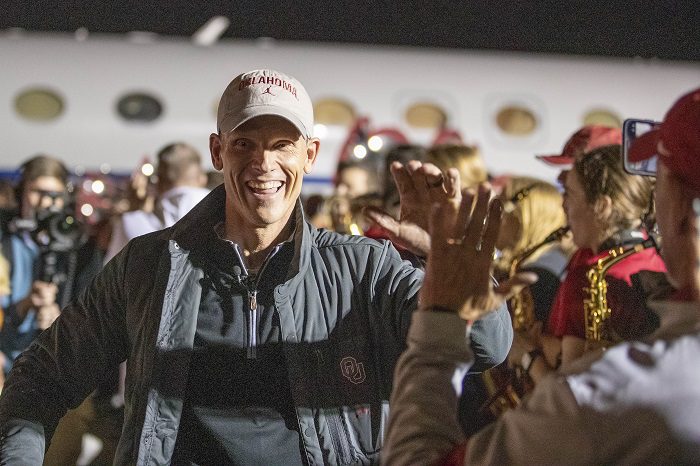 Brent Venables is getting set to coach his first game for the Oklahoma Sooners this afternoon against UTEP and it's clear he's more than ready to get to kick off.
Venables got off the team bus and fired up Oklahoma fans in a way you can't ever envision Lincoln Riley doing during his time in Norman.
Check out the video here:
It's been nine months since the Sooners hired Venables to take over after the shocking departure of Riley. It's appeared to give Sooners fans a bit of a chip on their shoulder and unite OU fans in a way they arguably haven't been in years.
The differences between Riley and Venables also continue to become more obvious with each passing day. Venables has been more transparent, relatable and engaging than Riley ever was.
Of course, Venables will ultimately be judged based on wins and losses, and the Sooners are once again the favorites to win the Big 12 Conference this season, followed by the Texas Longhorns.
Oklahoma (+220) and Texas (+275) are the clear-cut favorites, followed by Oklahoma State, who sits at +550 to win the Big 12, and then its the reigning Big 12 Champion Baylor Bears (+600).
Oklahoma vs. UTEP is set to kick off on Saturday afternoon at 2:30 CST on FOX.