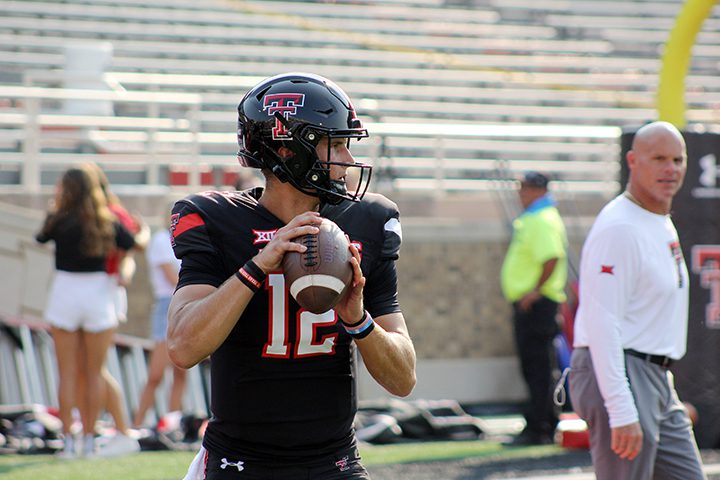 After Texas Tech quarterback Tyler Shough left Saturday's game against Murray State with a left shoulder injury, Shough is now expected to miss at least the next two games against Houston and NC State, according to Mike Craven of Dave Campbell's Texas Football.
Shough left the game five plays after he landed hard on his left shoulder. This was the same shoulder in which he suffered a season-ending injury last season.
The play he got injured on came late in the first quarter when he ran for 17 yards on a designed run and was brought down by safety Jaylon Bolden. Shough was rolling as he fell and his left shoulder appeared to take the force of the fall. He stayed in through the end of the quarter, but was clearly feeling it in his left shoulder.
Shough finished 6 of 10 for 154 yards and a touchdown prior to the injury in the dominant 63-10 win over Murray State. Donovan Smith came in after Shough and finished 14 of 16 for 221 yards with four touchdown passes.
Texas Tech expects to know if it is a collarbone injury or an AC joint issue by the end of the day on Monday. The collarbone injury would be a much worse outcome, as that same collarbone was broken last season and it resulted in Shough missing nine games.
Donovan Smith will be backed up by Behren Morton, who also played on Saturday and went 7 of 10 for 97 yards and one touchdown.