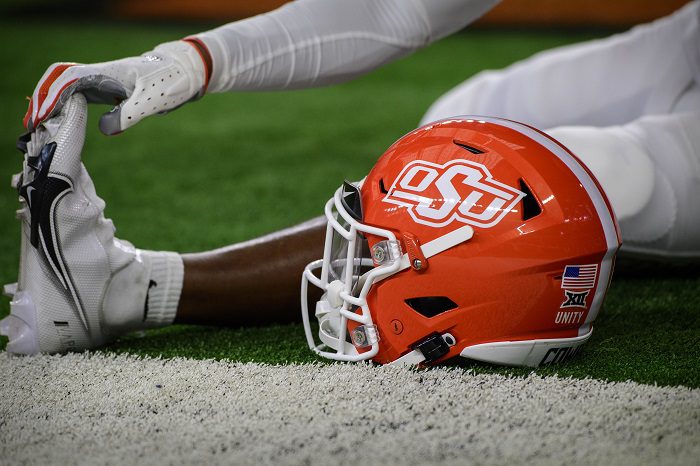 Here is everything you need to know about the upcoming matchup between the Oklahoma State Cowboys and the Arizona State Sun Devils.
GAME INFO
Saturday, September 10, 2022; 6:30 p.m. CT; Boone Pickens Stadium; Stillwater, Oklahoma
TV: ESPN2 (Broadcast Crew TBA)
Radio: Cowboy Radio Network (Dave Hunziker, John Holcomb, and Robert Allen)
Records: Oklahoma State (1-0); Arizona State (1-0)
Rankings: Oklahoma State ranked No. 11 in AP Top 25; Arizona State unranked.
Series History: Arizona State leads series 2-1
Last Meeting: Arizona State 12, Oklahoma State 10 (1993)
Favorite: Oklahoma State (-11)
Fun Fact: This will be the first time that Oklahoma State has hosted the Sun Devils since 1991, over 30 years ago.
KEY PLAYERS
Oklahoma State Cowboys
QB Spencer Sanders
Oklahoma State quarterback Spencer Sanders had perhaps his best game as a Cowboy against CMU as he went 28-41 for 406 yards and four touchdowns through the air, adding 11 rushing attempts for 52 yards and two scores. If the Oklahoma State defense is what we saw last Thursday, the Cowboys' season will ride squarely on Sanders' shoulders. I don't think that will necessarily be the case, but his play will be vitally important going forward.
S Kendal Daniels
Redshirt freshman Kendal Dennis started his first game for Oklahoma State last weekend and what a start it was for him. When the dust settled, Daniels was the team-leader in tackles (11) and recorded one interception on the day. His play in the backend will be very important for the Pokes' growth on defense as the season rolls along. Defensive coordinator Derek Mason has a long way to go to live up to who he's replacing, and that may never happen. However, they must be better than they were last weekend, and Daniels is a really good place to start building from.
Arizona State Sun Devils
QB Emory Jones
The Florida transfer was electric for the Sun Devils in their opener last week, going 13 for 18 for 152 yards through the air, adding 11 rushes for 48 yards and two scores on the day. Jones helped lead ASU to a 40-3 victory over Northern Arizona. The Oklahoma State defensive line will be much more disruptive than NAU was, so there will certainly be more pressure on him this week, but his ability to run will certainly keep OSU honest.
Arizona State Defensive Backfield
The Sun Devil's defensive backfield will look much different than it did last weekend, as there will be some new faces in the lineup. Starting cornerback Timarcus Davis will be returning to the lineup after missing Week 1, but they will not have CB Ed Woods, who started last week but is now out with a lower-body injury. ASU could also see DB Jordan Clark inserted into the lineup as well after nursing a knee injury.
KEY STORYLINES
Oklahoma State Cowboys
Will the defense look more capable in Week 2? After giving up 44 points and 546 yards to Central Michigan last week, the Oklahoma State defense needs to make a statement in this contest. Arizona State has better athletes across the board than what the Pokes saw last week, and getting into another shootout would not bode well for the young unit's confidence. Spencer Sanders was on fire last week, but he can't be expected to carry this team on his own, especially with Baylor looming in a couple of weeks.
Arizona State Sun Devils
Can Emory Jones will the Sun Devils to a victory? This is one of those classic college football situations where one team (Oklahoma State) is clearly better from top to bottom, but the other team (Arizona State) has a dynamic player in the backfield, flanked by good playmakers like running back Xazavian Valladay. If Jones gets loose throughout this game and Arizona State's rushing attack finds success, it will be a much closer contest than anyone expects.
PREDICTION: Oklahoma State 38, Arizona State 30
Spencer Sanders comes out a little less polished in this game, but is still the best player on the field on Saturday night, leading OSU to victory. The Oklahoma State defense will give up more points than it would line for a second consecutive game, but scores enough to keep them ahead of the curve. A late push from Arizona State makes this one interesting, but a veteran defensive line in Stillwater puts a stop to any late-game heroics from Emory Jones. OSU is 2-0 going into a tune-up game against Arkansas-Pine Bluff before setting its sights on Baylor.