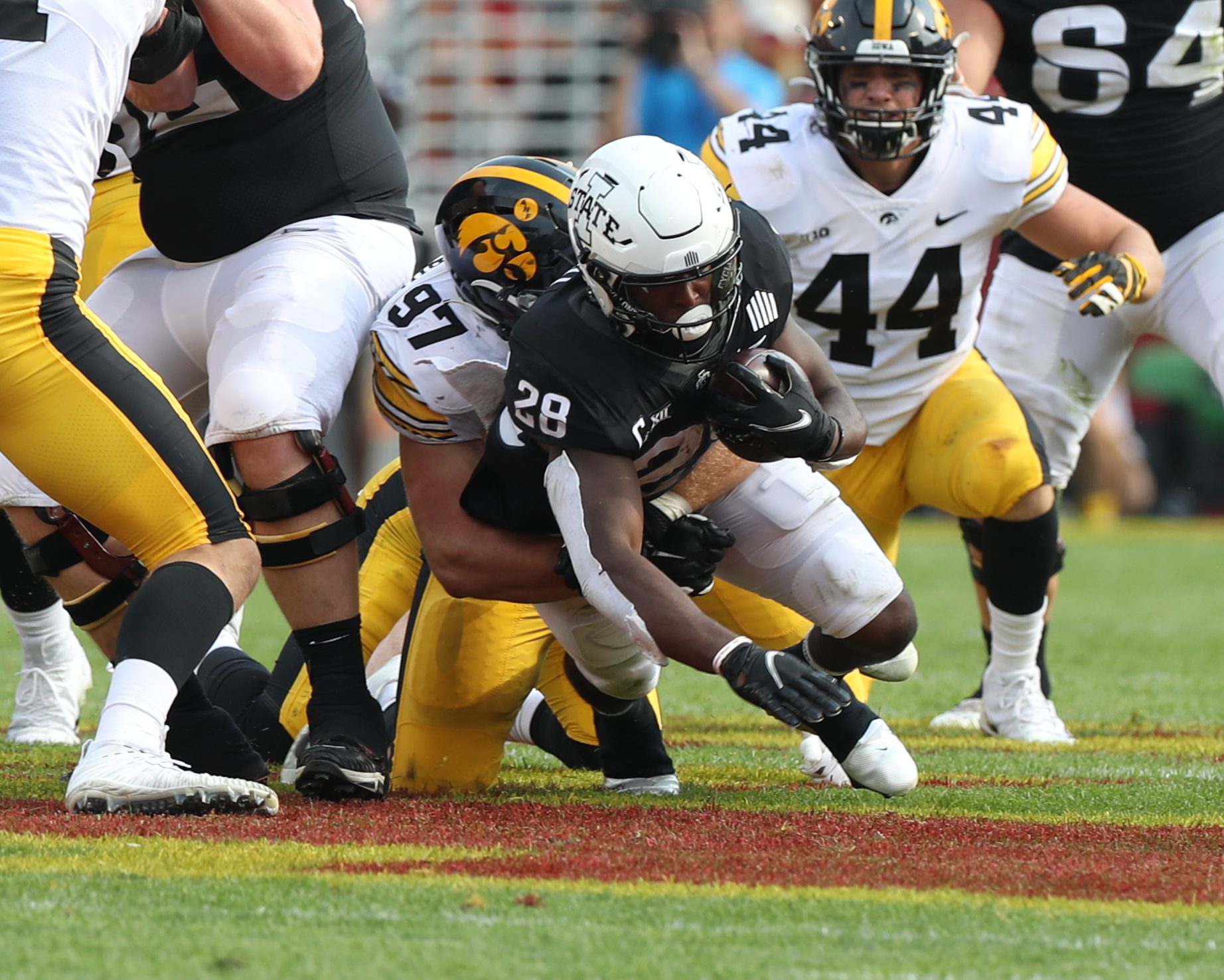 The highly-anticipated matchup between Iowa and Iowa State has come back around and it is already weighing heavy on the minds of both Cyclone and Hawkeye fans.
For one Iowa State fan, he has found an issue with "the Hawkeye Wave" at Kinnick Stadium. If you are unfamiliar, when the first quarter comes to an end in Iowa City, all the football fans in the stadium will turn their attention to the Iowa Stead Family Children's Hospital and wave to the pediatric patients and their families that are watching the game.
Well, it feels like a publicity stunt to "hoosman" on the CycloneFanatic fan board.
How dare those damned Hawkeye fans wave at the kids.
Iowa fans have other things on their mind though after their first game against South Dakota State. The Hawkeyes won the game 7-3, but did so without scoring a touchdown. That's right, one field goal and a pair of safeties was enough to lift them over the Jackrabbits, but the old adage of "a win is a win" was not resonating with Iowa fans during Saturday's game.
A couple of fans were still fuming on Sunday, and said its time to fire Brian Ferentz, the Hawkeyes offensive coordinator, Kirk Ferentz, the longest-tenured coach in college football, and athletic director Gary Barta. Fire them all!
Iowa and Iowa State are set to kickoff at 3:00 p.m. on Big Ten Network, with the Hawkeyes currently favored by 3.5 points.