Trending Now
Pat McAfee to Join 'College Gameday' Crew as Full-Time Member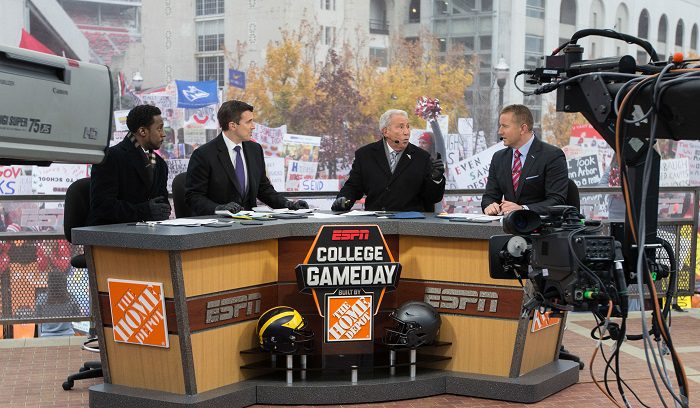 West Virginia legend and Talk Show Host Pat McAfee is a man of many talents. As his twitter bio tells us, he has kicked off a Super Bowl. He has also wrestled at Wrestlemania.
Now, he can add one more iconic role to his list of accomplishments as it has been announced that McAfee is joining ESPN's "College Gameday" crew as a full-time member of the show.
His first stop will be this weekend in Austin, where the crew will be set up on the campus of the Texas Longhorns ahead of their 11:00 a.m. showdown with the Alabama Crimson Tide.
"College GameDay is one of those shows that is universally beloved. It's an institution. It's a Saturday tradition for everybody. From truck drivers to suits and all the folks in between, GameDay is a staple of all of our fall routines," said McAfee. "Getting the opportunity to join full time is an absolute honor. I understand the weight that the show holds in the sports universe and I will try my best to somehow add to it."
Despite adding his new role with ESPN, McAfee will continue to host "The Pat McAfee Show" and will keep working with the WWE as well.
If you are unfamiliar with his work, the former punter-turned-host is all about bringing the energy. In one of his previous appearances on "College Gameday," McAfee jumped off of a riverboat into the Brazos River.
For what it's worth, you can expect more shenanigans like this with the new guy onboard, starting this weekend in Austin.
As things currently stand, Texas is a 20-point underdog to the top-ranked Alabama Crimson Tide and that line could jump even higher come Saturday morning.