Trending Now
Tim Brando Calls Out 'Pom-Pom Waving Fans Disguised as Media'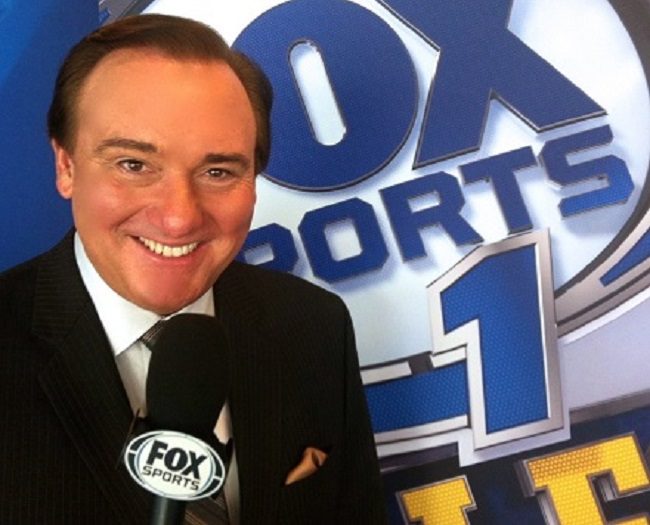 FOX Sports broadcaster Tim Brando has gone on the record several times in the past and he isn't one to mince words. I want to preface that there is nothing wrong with that, in fact it is refreshing in a time where the vast majority of media members would rather ride the fence than have a strong opinion.
Earlier this week, Brando joined 365Sports, who does terrific work I might add, and discussed the issue with media members that openly root for the teams and/or conferences that they cover, calling them "pom-pom waving fans disguised as media."
Take a listen to this excerpt from the conversation.
"Fans of college football are what makes the sport great," Brando said in the interview. "They're also what makes the sport really sad from time to time. I'm willing to point it out. Now, what we're finding, in a lot of cases, with everybody having a podcast, everybody getting a radio show, is that we've got fans (calling games).
"Whatever happened to the announcement in the press box before a game, 'there will be no cheering in the press box tonight.' You're here to work. You cannot be a broadcaster, and you cannot be a writer, a really good writer, if you root openly for the teams you cover… I call it 'pom-pom waving fans disguised as media.' That's the problem that our business has and it's getting worse by the day."
Brando is right, there are way too many folks out there that let their bias towards one team or another overpower their professionality in a competitive setting. Notice that he didn't say you can't be a fan. We are all college football fans. However, there is a time and place to let your fandom show, and during the game is not one it.
Some of the best names in the business are put in situations frequently where they must put their fandom on the backburner. Look at Kirk Herbstreit for example. An Ohio State alum and former player, plus one of his two boys plays for the Buckeyes. You think he doesn't get a lump in his throat everytime the "Best Damn Band in the Land" dots the "I"? However, during the broadcast, he is one of the best, most neutral analysts in college football.
It's not easy, but it is necessary and the product will be better for it.