featured
Big 12 After Dark: Over 13 Hours of Big 12 Football in Week 2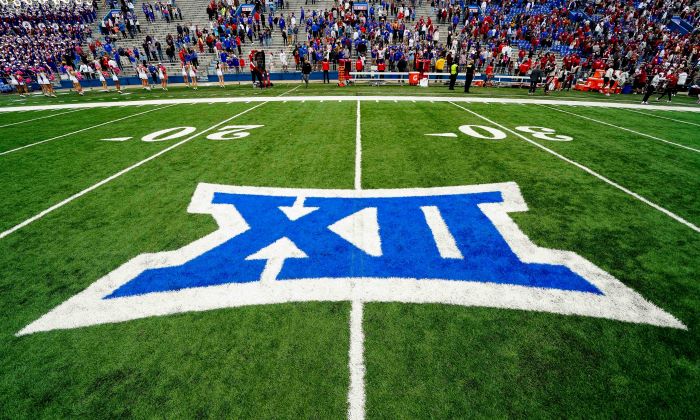 Imagine this: It's late Saturday night, your favorite team has already played, and you are desperately flipping through the channels to find some more college football on TV. You have more than likely had a few adult beverages that have fueled you throughout the evening and you aren't ready to quite call it a night. If you are a college football junkie like me, you may have found yourself in the same situation a few times during the season.
Over the years, the only college football you will find late at night is out west where the Pac-12 teams would light up the scoreboard. There was madness, chaos, and everything in-between. It was like a car crash that you couldn't take your eyes off of at times. And thanks to the Twitter, the hashtag would be trending due to all the late-night gamblers and drinkers talking about it. That's when #Pac12AfterDark was born.
While the Pac-12 After Dark phenomenon continues to this day, the landscape of college football looks at lot different than it did years ago. The sport is no longer as regional as it once was as schools are changing conferences that have less to do with location and more to do with money.
Now we have east coast teams playing in Midwest and southern conferences, west coast schools and east coast schools in the same conference and it is almost getting difficult to keep up with who is in what conference now days. It's like when a conference is selecting schools, they just blindfold themselves and throw a dart at the map.
With schools on the move, it means changes are coming. The Pac-12 isn't going to be the only big-time conference with late night college football on TV. The Big Ten has USC and UCLA starting in 2024 but there is another conference that will get their taste of late-night action before then. Of course, I am talking about none other than the Big 12.
Last year, the Big 12 added four new schools which include UCF, Cincinnati, Houston, and BYU. With the conference already having schools in the eastern and central time zones, the addition of BYU added a third as they are in the Mountain Time zone.
On Saturday, Baylor will make the trip to Provo to take on BYU. It is the first time since the announcement of the Big 12 expanding that a current Big 12 school will make the trip out west to take on the Cougars. As of now, the two schools won't be wearing the same conference patch but by this time next year, they will be.
This Saturday will be just a glimpse of what the future of the Big 12 will look like. I will be like a kid on Christmas morning as I unwrap an entire day of Big 12 football from Saturday morning until the early hours of Sunday. Forget about me covering the conference, as a fan of Big 12 football, this is like a dream come true.
Whether you want to call it Big 12 After Dark or whatever, make sure you enjoy the day. So go ahead, cancel those Saturday plans you had and find a comfortable chair. Whether you are in your living room, garage, or someone else's house, grab your favorite drink and kick back. We have 13-plus hours of Big 12 football ahead us and it is going to be glorious.