Big 12 News
College Football Playoff Committee Meets About Moving Up Timeline for Expanded 12-Team Playoff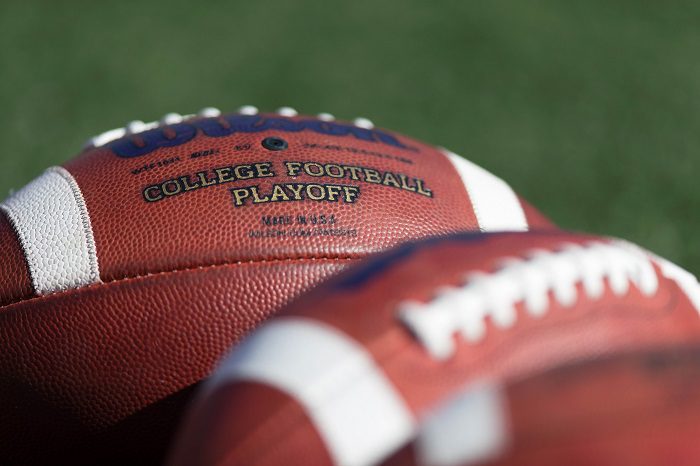 Last week, news broke of the College Football Playoff expanding to 12 teams, something that will be implemented by 2026 at the latest.
Now, just six days later, the College Football Playoff Committee is meeting to discuss implementing the playoff as early as 2024, and what it will take logistically to make that happen.
"There's a focus on the timetable," AAC commissioner Mike Aresco told ESPN. "Our minds are very concentrated because we know we've got to get this done if it's going to happen. And I think the goal would be to make it happen, but who knows."
The committee, made up of the 10 FBS conference commissioners and Jack Swarbrick (Notre Dame AD), reportedly met in Dallas for over four hours on Thursday, their first time being together since the presidents and chancellors voted unanimously to expand the playoff last week. The College Football Playoff Board of Managers, who went over the commissioners' heads to get the 12-Team format passed through, is urging the committee to get this done earlier than 2026.
"I even feel better coming out of the meeting than I did going into it, and I was positive going into the meeting," said Big Ten commissioner Kevin Warren. "But we have a lot of experienced people and have common goals and it was a very productive meeting. So I'm very pleased where we are and we have a lot of work to do, though. We have a lot to get done."
ACC commissioner Jim Phillips is "optimistic" according to ESPN, and says that the committee talked about 2024, 2025, and 2026 for the start date of the new format.
"We've had four or five really good calls in a row," Phillips said. "This hasn't been something where we've been off course, so that means we're all trying to figure out how to do this thing. So there's lots of energy in the room. There's lots of optimism, but it's the details. The devil's in the details and the work that has to be done."
The thoughts and feelings coming out of that committee room are completely different than what we've heard in the past, but the decision of if is no longer their focus, but when.