Baylor Bears
Fact or Fiction Friday: Texas' Chances, The Cy-Hawk Rivalry, KU vs. West Virginia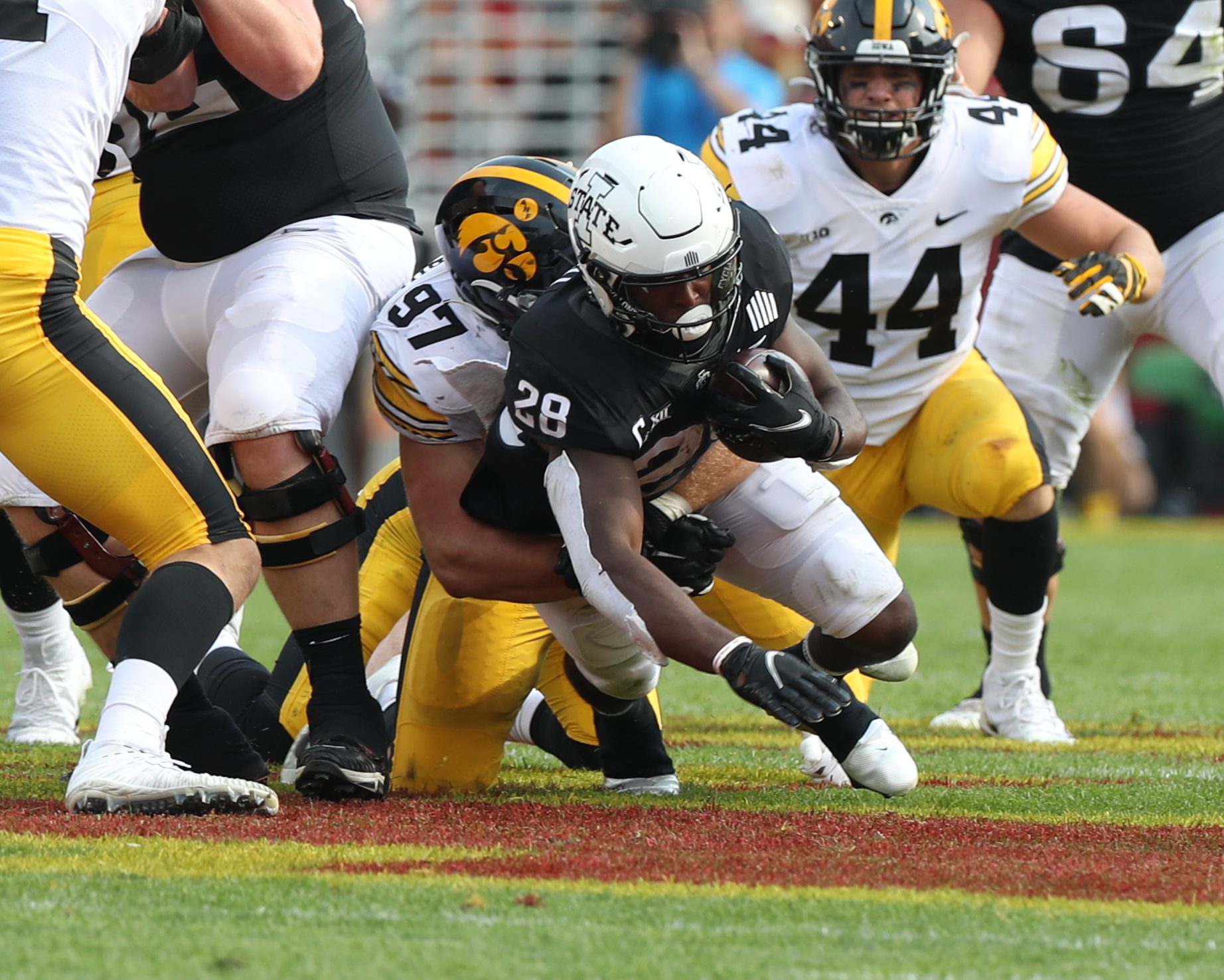 Welcome to Fact or Fiction Friday. Each Friday I give you the opportunity to ask the most intriguing questions in the Big 12 Conference and I will tell you whether they come true or if they are set to fail. Let's crack it open and see what we have in store this week.
Alabama is going to Pummel Texas this Weekend.
Fact: There are some people out there who think Texas can hang with the alpha of college football. Sure, the environment will be rocking in Austin as College GameDay comes to town but that isn't going to win them the game. Alabama is a superior team, and they will come in ready to play. This is going to be a huge test for Texas, but I don't think they are quite ready to hang with the big boys just yet. Give me Alabama by three scores.
I will need a bunch of TV's to catch all the Big 12 action this weekend.
Fact: Any tv you have, make sure it's plugged in on Saturday. I don't care how old it is, get a power strip and plug them all in. Make sure you have a nice comfortable chair and have some snacks and some adult beverages on hand. It's going to be a 13 plus hour day of nonstop Big 12 football action, so you need to stay hydrated. Get used to this because pretty soon this will be an every week occurrence starting next year.
Kansas is going to keep it close against West Virginia.
Fiction: Don't get me wrong, Kansas is going to be better than they were a year ago, but the record may not show it. Jalon Daniels is a solid quarterback and running back Devin Neal is one of the most underrated players in the Big 12 Conference. With that said, they are going into Morgantown and going to have to face an angry West Virginia team. The Mountaineers are fresh off a heartbreaking loss to Pitt, and they will want to get the taste of that game out of their mouths. I expect the West Virginia defense to tighten up and the offense to get going early with JT Daniels. West Virginia is a 13.5-point favorite and I expect them to cover this weekend as they are my Big 12 lock of the week.
The Cy-Hawk Game is the most underrated rivalry in college football.
Fact: This rivalry is one of the best in all of college football, yet it never gets the respect it deserves nationally. It's probably due to the fact that neither program is a blueblood but that doesn't matter to me. I love the passion both schools have, and in-state rivalries are always the best. There's no bigger game in the state of Iowa than this one and I know the folks up there know how to throw a party. One of these days I need to make another trip to Ames when the Hawkeyes come to town to witness this rivalry firsthand.
With Baylor and BYU playing late, what drink should I settle in with for Big 12 After Dark?
This isn't a true fact or fiction question, but I wanted to help out here. I said earlier that this is going to be one fun Saturday with all the Big 12 action. There's going to be 13 plus hours of Big 12 football so get comfortable. As for your drink, make sure you drink whatever you enjoy. Whether it's beer, whiskey, vodka, gin, or anything else, you want it to be something you like. I will never tell someone what they can or can't drink because it should be whatever you think tastes good. As for me, I will be up covering the Baylor/BYU game so I may have a beer or two to relax. Then when my writing is done, I may just enjoy a nice glass of bourbon to end the long day and celebrate. Enjoy the weekend everyone!