Big 12 News
Look: These Texas Students Camped Out Since Thursday to be First Fans in Alabama Game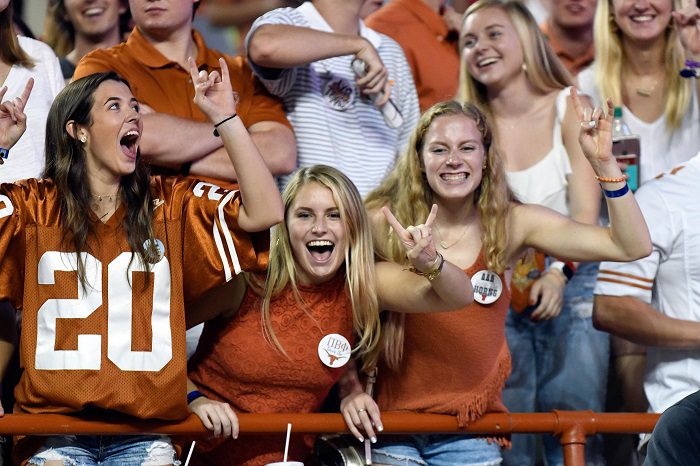 The Texas Longhorns are hosting Alabama on Saturday morning and there's a group of UT students who have been camped out since Thursday in order to be the first fans in the game.
Incase you're wondering, it's been mid-90's in Austin, Texas this week, but these fans want to be the first ones in the stadium so, as Stewart Mandel reports, they'll be in the front row for "when we storm the field after beating Nick Saban."
Alrighty then!
Even Steve Sarkisian is taking a cautious approach on this game before it even kicks off.
"It's one game, you know?" Sarkisian said Monday. "It's a chance for us to do what we love to do. I think one of the biggest mistakes people make is [thinking] this is going to be the game that's going to define our program.
"It might, it might not. I'm not that concerned about it. I'm more concerned about just the way we play the game."
Sark went on to say that Alabama has no impact on his team's goal for the year, which is to play for a Big 12 Championship.
"All along, my goal is to be in Dallas on December 3," he said. "This game has no impact on that. … I want to play really well. I want to make sure that our guys play our style of football, our brand of football and do it the way I know we're capable of doing it."
Well, these fans won't want to hear it. They just want a win. They've been camped out since Thursday for this moment.