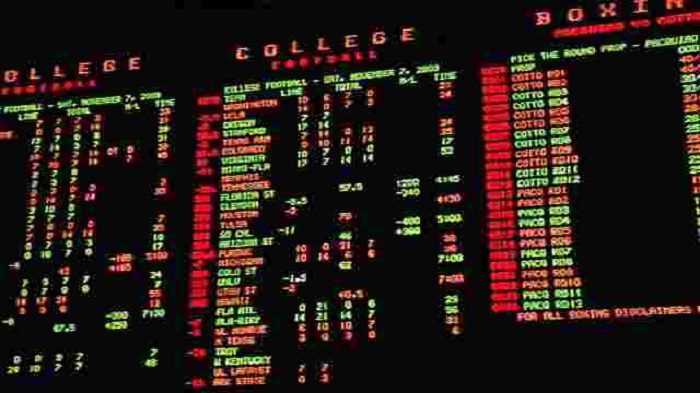 College football is back and that means our Big 12 football picks against the spread are also returning with Week 2 getting underway! The Big 12 has a great slate this week, and we are hoping to keep that momentum going after an outstanding Week 1 where our picks went 7-2-1 against the spread!
So with that being said, here we go!
Kansas State vs. Missouri
The Wildcats and Tigers both had big wins against inferior opponents in Week 1. Missouri comes in wanting to slow this game down and win on the ground with their 1-2 punch at running back of Nathaniel Peat and Cody Schrader. K-State is not a team that is going to stretch the field necessarily and blow you out through the passing game. This will feel like a solid, old school Big 12 North match up, and while I think K-State can win, I like Missouri to cover the spread.
The Pick: Missouri +8
Texas vs. Alabama
OK, the Longhorns are huge underdogs here. And they will lose. But 20 points?! The talent gap between these two programs is not 20 points. Especially when the underdog is home, Steve Sarkisian can't afford to get completely embarrassed in front of his boosters, and College GameDay is in town. Even if it's a late cover, this is too many points for UT on their home turf.
The Pick: Texas +20
Iowa State at Iowa
Matt Campbell has yet to beat Iowa. It doesn't make sense that he would with a first-year quarterback in Hunter Dekkers, but the Cyclones can do that with an explosive offense going up against an Iowa team that appears anemic on their offensive side of the ball. Remember, Iowa State wins last year without four turnovers turning into 20 Iowa points. The Cyclones will limit their mistakes and if nothing, cover more than a field goal in low-scoring affair.
The Pick: Iowa State +3.5
West Virginia vs. Kansas
Yes, Kansas looked great last week against Tennessee Tech. But WVU should have beaten a Top 25 Pitt team on the road and has had extra time off to get ready for their home opener. WVU is too strong on the offensive and defensive lines and will negate KU's improvement in both areas on Saturday in front of their home crowd as JT Daniels shows off in front of the WVU faithful.
The Pick: West Virginia -13.5
Oklahoma vs. Kent State
Kent State can score in bunches, as they were Top 5 in the country last season in yards per game. They lost a lot of guys, but the explosive offense is still capable of being there. Oklahoma will win, but with this spread, and Nebraska on deck, OU takes its foot off the pedal in the second half and Kent State gets a cover.
The Pick: Kent State +33.5
Oklahoma State vs. Arizona State
Oklahoma State hosts Arizona State in Stillwater on Saturday night. The weaknesses for Arizona State are the offensive line and wide receiver. That's the worst possible combo against an OSU team that has a strong defensive line and if there is a weakness for the Pokes right now, it's in the secondary. This means its unlikely the Sun Devils will be able to take advantage of the Oklahoma State secondary. Also of note, Spencer Sanders could have a field day against an ASU secondary that is replacing four players in the secondary. Plus, Gundy wants to beat up the Pac-12 a bit.
The Pick: Oklahoma State -11
TCU vs. Tarleton State
The Horned Frogs play their home opener against a Tarleton State team out of the WAC. TCU finally got its offense going in the second half against Colorado in Week 1 and will build on that this week as the Frogs get a huge home win in Sonny Dykes' first home game as head coach.
The Pick: TCU -36.5
BYU vs. Baylor
Baylor is getting disrespected here. I know Provo is a tough place to play and they will be fired up to take on a future Big 12 foe. But the Bears are the reigning Big 12 champs, who arguably improved at key positions like quarterback, while also bringing in the strongest offensive and defensive lines in the conference. BYU made a living off Pac-12 teams last season. Baylor isn't a Pac-12 team. Give me a Top 10 team getting the points.
The Pick: Baylor +4