Big 12 News
Steve Sarkisian Told His Guys After Alabama Loss That They Didn't Lose, They 'Ran Out of Time'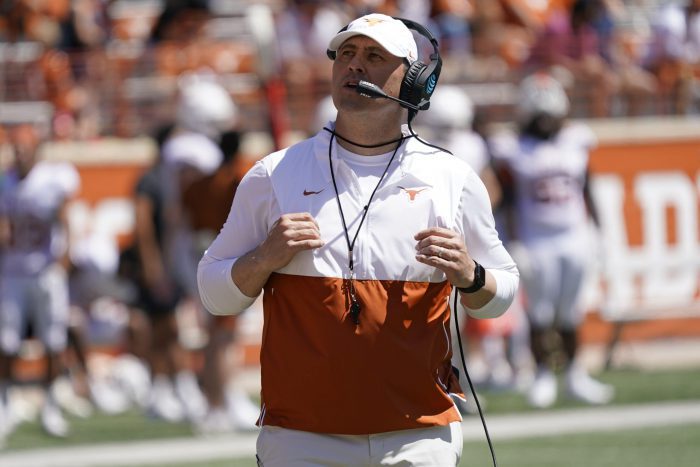 The Texas Longhorns lost a heartbreaker to the Alabama Crimson Tide on Saturday in Austin. It was just the third time in program history they had hosted the No. 1 team in the country. Texas led for most of the game until the fourth quarter and it was Alabama's late field goal, after Texas had re-taken the lead, that sealed the win for the No. 1 Crimson Tide.
Texas has plenty to be proud of based on how they played on Saturday, but Steve Sarkisian told his team that he didn't feel like they lost the game, they just ran out of time.
That's debatable, as Alabama was the far better team in the fourth quarter. In fact, add another quarter to that game and Alabama likely wins by a touchdown or more.
Texas was playing with Hudson Card, their back up QB, who was on a bum leg himself, after Quinn Ewers left the game with a shoulder injury in the first quarter. Card was serviceable, but the Longhorns settled for too many field goals in the red zone.
There's no question that Sarkisian and his guys should be proud of how they played considering they were 20-point underdogs in this game. And it's entirely understandable that he would spin this game into a positive, as he should.
This can either turn into a huge positive for his team this season or it can be demoralizing. Hopefully, for Coach Sark and his guys, it's the former.