Big 12 News
Deuce Vaughn Proving To Be The Role Model Football Player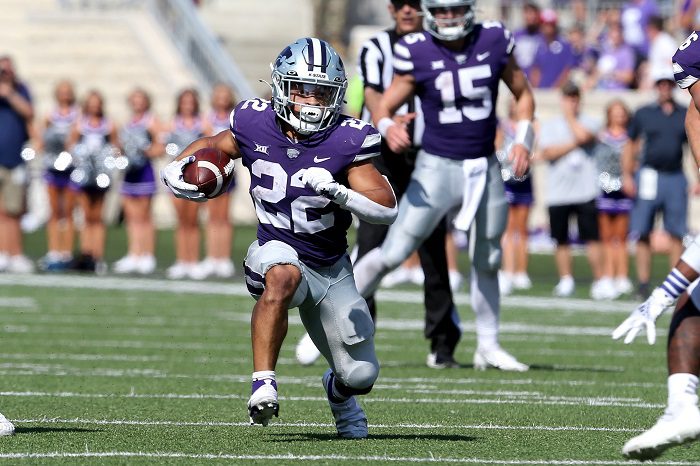 Deuce Vaughn continues to prove why he is the big man on campus in Manhattan. During Kansas State's 40-12 victory over Missouri on Saturday, Vaughn not only ran for 145 yards and two touchdowns, but was the leading blocker on Adrian Martinez's touchdown run that put the Wildcats up 14-3 in the second quarter.
After the play, head coach Chris Klieman embraced Deuce and you could see the raw emotion that Klieman had for his running back. From his team to the media, there have yet to be any negative words about Deuce. When asked about what was said after his block Vaughn said this:
This is the role model teammate and player that every team wishes to have on their roster. Kansas State better enjoy this year with the junior running back, because this is potentially the last year he will be in purple, as he is eligible to enter the 2023 NFL Draft.
Out of high school, Vaughn was ranked as a three-star recruit and was largely overlooked due to his stature at 5'6, 166 pounds. The Wildcats took the chance on the Texas native, who also had offers from South Florida, Missouri, Arkansas, Air Force, Army, and North Texas.
Through two games this season, Deuce has racked up 271 yards on 42 carries, with three touchdowns. He currently sits at seventh in the country in rushing yards, although, four of the six in front of Vaughn have played three games.