Baylor Bears
Three Thoughts on Baylor's 26-20 Double Overtime Loss to BYU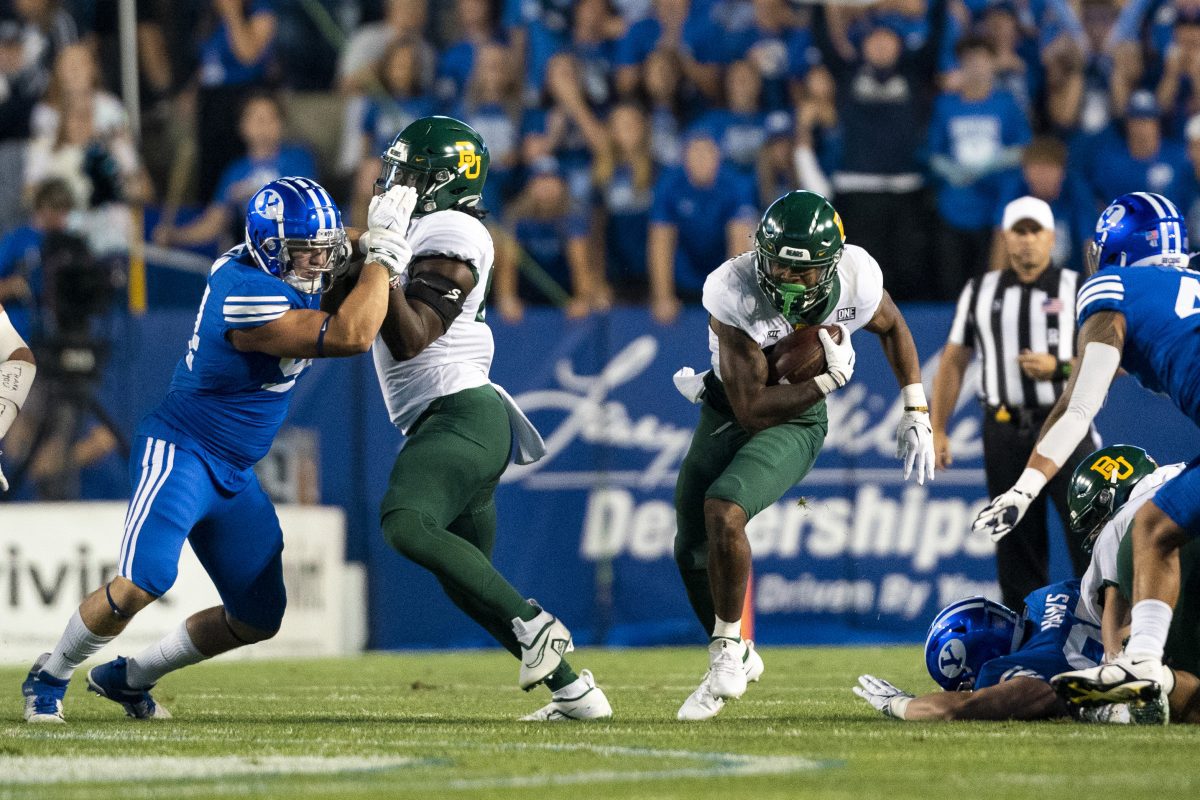 There were plenty of exciting matchups in the Big 12 this weekend. Most of them were non-conference games including this Baylor/BYU game in Provo. While this may be a non-conference matchup right now, in less than a year these two programs will be in the same conference.
This game was wild, whacky and everything in-between as it had to go to two overtimes to determine a winner. Unfortunately for Baylor, they didn't come out on top as BYU won the game. Here are my three thoughts on Baylor's loss to BYU.
1. Where are the Playmakers on offense?
I know it was against Albany, but the Bears managed to score nearly 70 points last week. On Saturday night, Baylor got off to a slow against BYU but woke up a little bit after the first quarter. One thing that really stuck out to me is the lack of reliable pass catchers on offense. I believe Blake Shapen is a good quarterback but there is no Tyquan Thornton or Denzel Mims on this team. Baylor has a bunch of inexperienced receivers right now who didn't win matchups against BYU. That forced Baylor to run the football and BYU knew it was coming. The Bears ran the ball 52 times and threw just 28 passes. It was extremely unbalanced. I'll give credit for Baylor being physical up front but at some point, someone is going to have to emerge as a weapon in the passing game to open this offense up.
2. Too Many Mistakes for Baylor
While the Bears managed to get this game into double overtime, they are going to look back on this one and see the mistakes that were made. Special teams hurt with kicker Isaiah Hankins missing a PAT and a kick in the first overtime. Outside of that, penalties were back breaking on Saturday night. Baylor had a whopping 14 penalties for 117 yards including two false starts on the final drive. You can't go into a place like Provo, miss kicks, rack up penalties and expect to win the game. This isn't normal for a Dave Aranda coached team, and it is something that needs to be addressed sooner rather than later.
3. I Love Big 12 After Dark
As I said earlier, this isn't a conference matchup quite yet but by this time next year it will be. Provo was rocking all night long as the fans were loud throughout the game. With this game being in the state of Utah, it meant that we had Big 12 teams playing in three different time zones on Saturday. We all better get used to it because pretty soon that will be normal. I loved watching fourteen hours of Big 12 football and I hope you did too. BYU looks like a great place to be on a Saturday night. I saw people talk about the moon and chow down on some delicious looking cougar tails in the stands. On top of all the madness in this game, we even got some free football at the end. What a day and I can't wait to do this again next year.