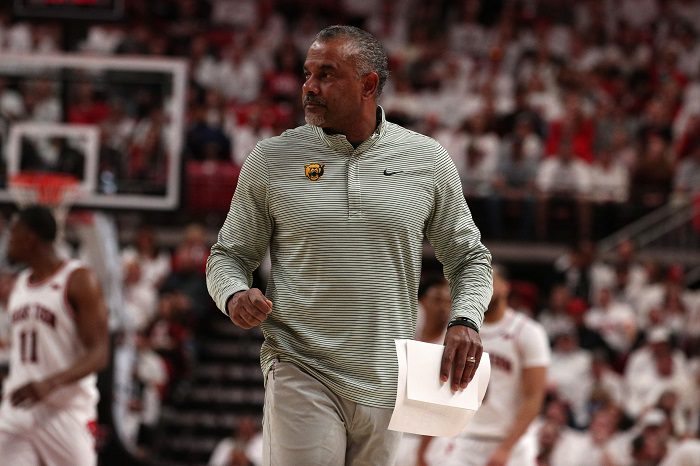 A week after Kansas State threatened to stop playing the Wabash Cannonball, which has been apart of the school's history since 1968, K-State students chanted "K-S-U" during the song.
Previously during the Wabash Cannonball, students chanted "F KU" loud and clear, but that became no more after first-year head basketball coach Jerome Tang pleaded with the students during the South Dakota game to change the chant to "K-S-U". Being one of the best traditions in the Big 12, it is great to see Tang able to convince the students to chant for their team to save the Wabash.
The way Tang has gone about handling business has been picture perfect and to see the pull he already has in Manhattan is amazing. Tang and his staff have the excitement surrounding the basketball program at an all-time high. The former Baylor assistant has been very involved with the students since his arrival, showing up to a frat darty to fire up the students.
It has yet to be seen how successful he will be as a head coach, but as of now, it seems like Tang was a home-run hire by Gene Taylor and Kansas State.