Big 12 News
WVU AD Shane Lyons Issues Statement on Football Program: 'No One is Satisfied'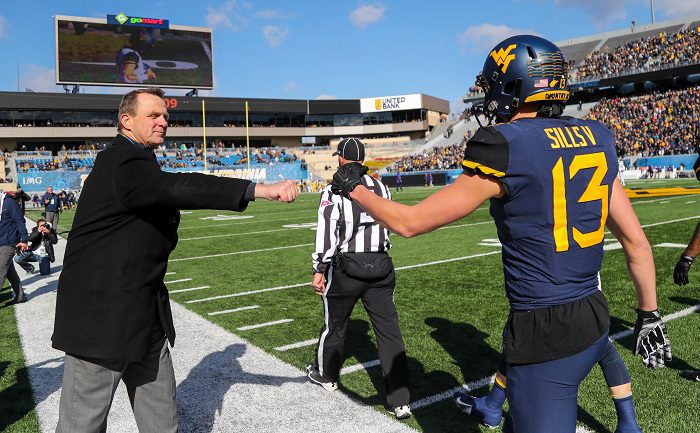 The West Virginia Mountaineers football season is off to an 0-2 start after a heartbreaking loss in the Backyard Brawl in Week 1 and then blowing a double-digit lead against Kansas this past Saturday in the home opener.
Neal Brown came into the season with a relatively hot seat that has only gotten hotter since Saturday's defeat.
West Virginia athletic director Shane Lyons put out a statement to the AP's John Raby on Monday afternoon that read as follows:
I know and deeply care that our fans are frustrated with the start of the football season, but so are our coaches and student-athletes, who have busted their tails getting ready for the year. As athletics director, I am as disappointed as the fans, but I see how much our coaches and players care and want to win and make our fans proud. Everyone involved knows that the on-field results have not met expectations and absolutely no one is satisfied. There are 10 games left in the season and the focus is still on getting the results that we all expect.

Shane Lyons
The key line for me in the statement is the, "everyone involved knows that the on-field results have not met expectations". That would lead one to believe that Lyons and Brown have held some type of a conversation about the first two games of the season since Saturday.
West Virginia came in No. 10 in our Big 12 Power Rankings this week, but the good news is that their most winnable game of the season comes on Saturday against Towson. After that, WVU travels to Virginia Tech before back-to-back games against Top 25 teams in Texas and Baylor.
Neal Brown needs to pick up at least a split of those next four games or things will get even worse for him in Morgantown.