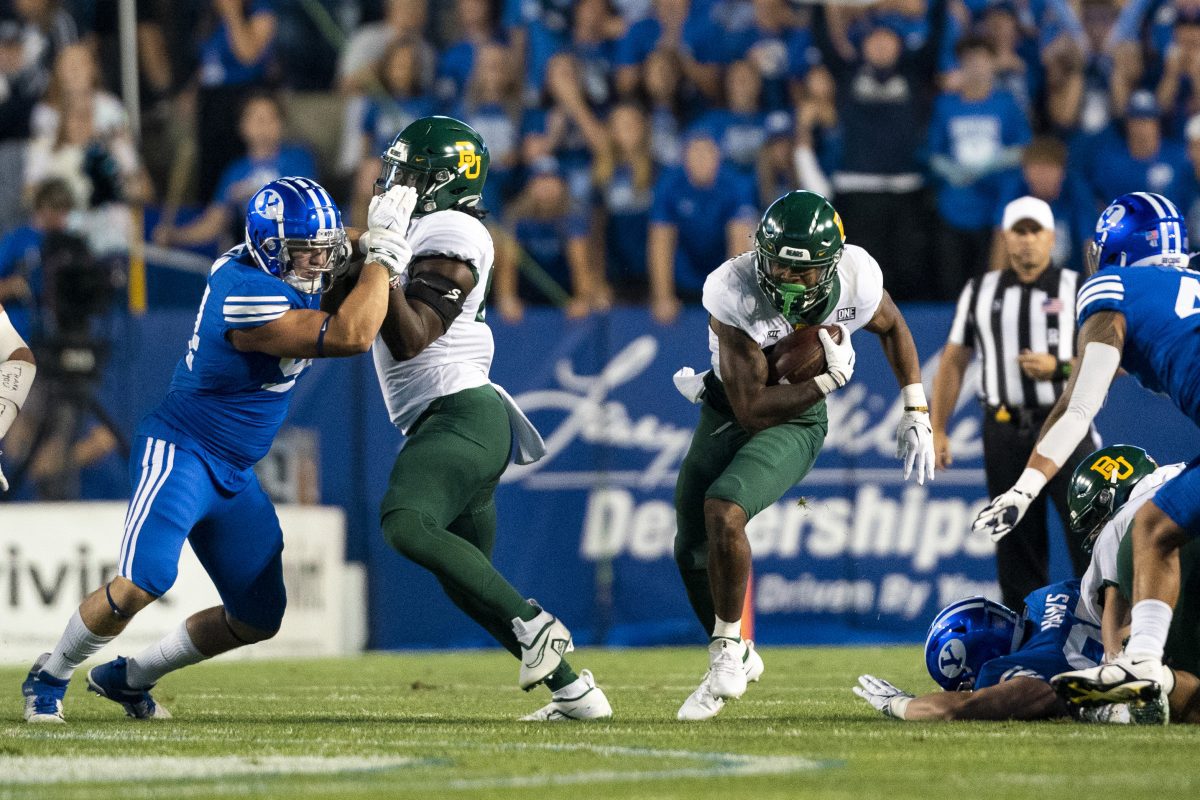 When Baylor headed up to BYU to take on the Cougars in Provo, it was advertised as one of the top games of Week 2, and it certainly lived up to the billing. BYU topped the ninth-ranked Bears behind a raucous home crowd and a strong performance from Cougars' quarterback Jaren Hall.
The television ratings didn't disappoint either, as ESPN announced that the Baylor-BYU contest received 2.4 million viewers, the best late-night game it has seen since 2016 when Texas took on Cal.
The Big 12 conference appears to have a foothold in the late-night market despite not playing in that window often, that is, until next year of course.
The Big 12 is currently in an exclusive negotiating window with both ESPN and FOX and ratings like this one, and the Texas-Alabama game, can only help the conference's chances of landing a deal it likes sooner rather than later.
If the Pac-12 is holding onto its #Pac12AfterDark allure, and the Big 12 just topped any game its produced in the last six years, that's another feather in the Big 12's cap and something that can't be ignored at the negotiating table.
Adding BYU to the Big 12's membership might prove to be the difference-maker in this Big 12 vs. Pac-12 Cold War, and that could have monumental lasting impacts on the landscape of the sport.