Big 12 News
Chris Klieman Responds to His Name Being Linked to Nebraska Job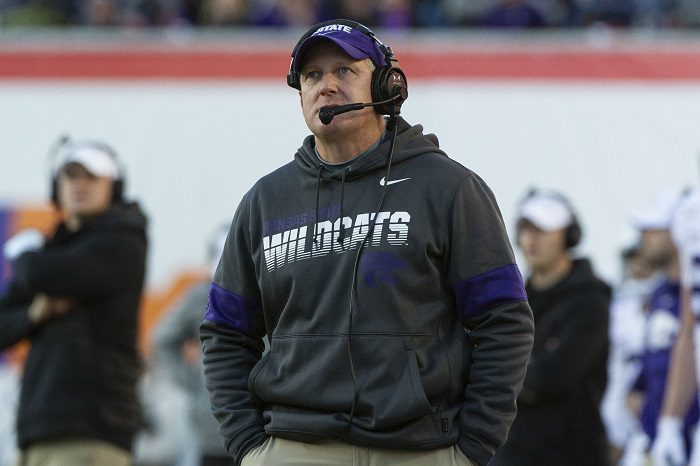 After losing to Georgia Southern this weekend, the Nebraska Cornhuskers decided to part ways with head coach Scott Frost.
After his fifth season got off to a 0-1 start, Frost was likely to be fired after October 1 when his buyout was cut in half to about $7.5 million, but another loss sped up the process and now Nebraska is searching for a replacement.
The current criteria for Nebraska's next head coach is simple: go better than 5-21 in one score games and have a better record than 16-31.
All jokes aside, Nebraska missed out on the coaching carousel that was the 2021-22 offseason as programs like Oklahoma, Notre Dame, Miami, USC, LSU, and Oregon all saw changes at the helm, but a program with the pride and history of Nebraska will certainly attract a top-tier candidate.
One of the names circulating around the Nebraska job is Kansas State head coach Chris Klieman, who has led K-State to a 2-0 start in 2022 and has the Wildcats looking like one of the best teams in the Big 12.
When asked Tuesday about his name being connected to the job, this is what Kleiman had to say.
Other names such as Lance Leipold and Matt Campbell have been linked to the job as well, but it is still very early in the process for Nebraska and some of these names will come and go as the search continues.
One thing is for certain, the Big 12 currently has some of the best coaches in the sport and it will continue to have to fight off other programs who are trying to lure them away.
K-State is set to host Tulane and is set to kickoff at 2:00 p.m. CT, with the Wildcats currently favored by 15 points. The game will be televised on ESPN+ and will give the Wildcats a chance to start their year 3-0 before hitting the road for the first time this year with a trip to Norman next week.