Big 12 News
Brett Yormark Set to Visit UCF Campus on Sept. 19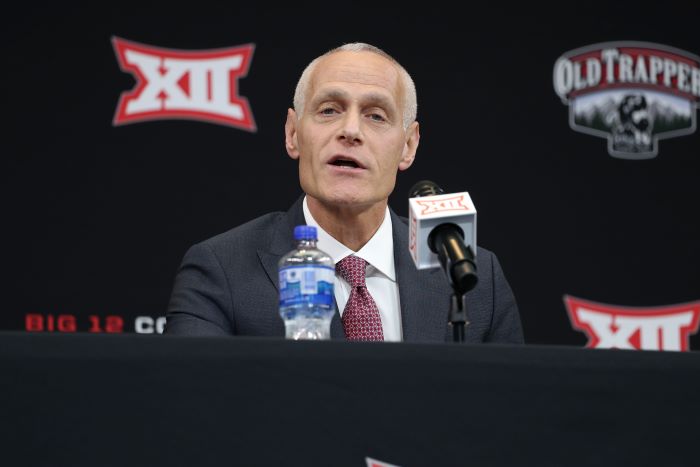 New Big 12 Commissioner Brett Yormark and multiple other conference staff members will visit the University of Central Florida next Monday, Sept. 19.
With Oklahoma and Texas heading to the SEC in 2024, and the addition of BYU, Central Florida, Cincinnati, and Houston to the Big 12 in 2023, Commissioner Brett Yorkmark is heading to Orlando for a campus visit.
This report comes via Twitter from Jason Beede, a beat writer for Orlando Sports and Orlando Sentinel.
Check out the Tweet from Beede below.
With Yormark and other Big 12 conference staff members touring UCF's campus in September, it is likely that we will see a similar headline for BYU, Cincinnati, and Houston in the coming months. Yormark and his staff members have already visited the existing Big 12 member campuses, short of Oklahoma and Texas who are SEC-bound.
Central Florida is coming off a 20-14 loss against Louisville last week that became ESPN2's most viewed Friday game since 2013 with a total of 1.8 million viewers, per ESPN PR.
The future Big 12 team takes on Florida Atlantic on the road Saturday the 17th and hopes to put on a good performance for the new Commissioner to see.