featured
Big 12 Bets: An Underdog, Lock, and Bad Bet For Week 3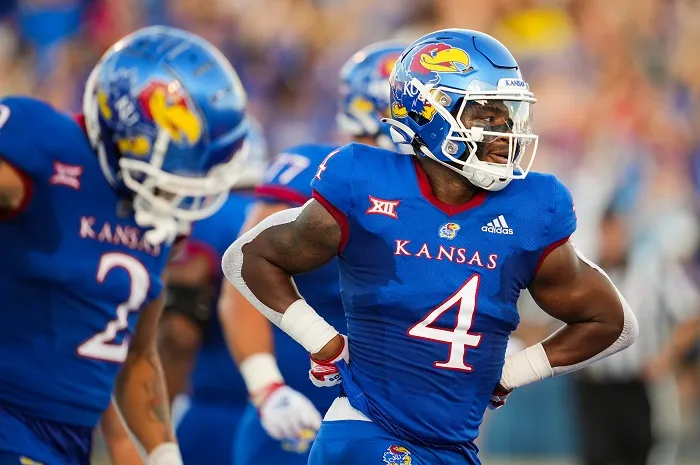 One of the beautiful things about college football is the parody and chaos that we see each and every week. There are, after all, 22 moving parts on the field every time that the ball is snapped, and just one player out of place can change the course of a game, hell even a season, in just one play.
While watching football and understanding the nuances of what is going takes a bit of experience, the real talent is in being able to put your money where your mouth is when it comes to betting on the world's greatest sport.
Here are some betting trends you should pay attention to in Week 3 of Big 12 action, with an upset, a lock, and a bad bet to avoid on Saturday.
Last week, we had West Virginia (-13.5) as our bad bet of the week, and for good reason. After an emotional loss in the Backyard Brawl, WVU was not prepared for the Kansas offense that came into Morgantown and not only did the Jayhawk cover, they won outright, and by 13 points at that. This week, KU ends up on the board again, except this time it is as our underdog of the week. The Houston Cougars are 1-1 coming into this game and have gone to overtime in both games, having beat UTSA 37-35, and lost to Texas Tech 33-30 last week.
This week I think the game ends in regulation, but I see Kansas not only covering the nine points, I think they will win outright. KU starts 3-0 for the first time since Mark Mangino was in town in 2009.
Oklahoma heads up to Lincoln, Nebraska for the first time since 2009 to take on the Cornhuskers in Memorial Stadium and I expect this game to turn into a slugfest, at least for a half. Nebraska has one of the nation's worst defense through three games, while the Sooners have been vastly improved on that side of the ball. The O/U in this game is too high in my opinion at 66 points, and I think Oklahoma wins this game comfortably. However, I don't expect it to be a shoot as I believe the score will be somewhere around 38-20 or 35-17.
Last year, Oklahoma went into this game as a 22.5-point favorite and the O/U was 62.5. That game ended 23-16, with the Sooners winning. Take the under with confidence.
Before Oklahoma State fans send me a strongly-worded email, I am not insinuating that this game will be remotely close. In fact, I picked the Cowboys to win 66-13. However, 57.5 points is a bunch of points and anytime that I see a number that high, it makes me cringe a little inside because Oklahoma State could play nearly a perfect game and still not get to that number. Stay away from this game in Week 3, as the outcome will never be in doubt and whether or not the spread hits is likely based on when Mike Gundy decides to start getting some depth pieces some work. That's not something that you want to guess, or bet on.