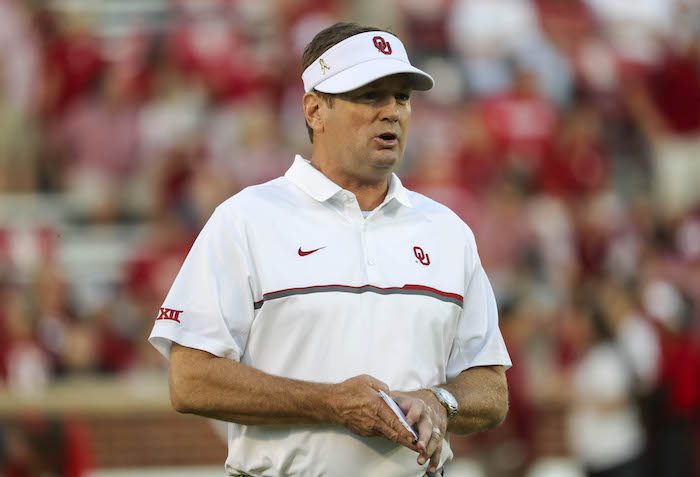 Earlier this week, former Oklahoma head coach Bob Stoops was tricked into doing a Cameo that was intended for Iowa offensive coordinator Brian Ferentz, unbeknownst to Stoops.
"Hello there Brian," Stoops said. "This is Bob Stoops here saying hi. Listen, I know you have had a couple of tough two, three years there but the good news is, your family still supports you, buddy. Especially your Dad. He wants you to know that. Even though everyone else seems to be against you, sometimes, the best time is to break free from the family business. Go do what you need to do. All the best to you. A big Boomer Sooner and good luck."
You can watch the full video here.
Between Ferentz and quarterback Spencer Petras, things have not been pretty offensively in Iowa City. However, Stoops wasn't talking about Ferentz when he said it was time for Brian to "break free from the family business."
Since then, Stoops has commented on the incident and reconfirmed his support of Ferentz and the Hawkeyes program.
"Of course not, absolutely not, no idea whatsoever! … Some sad people out there! I support Kirk, Brian and every coach there," Stoops said via Scott Dochterman of The Athletic. "I'm a Hawkeye through and through!"
Iowa basketball coach Fran McCaffery fell for the same exact prank, so Stoops wasn't the only one to fall for this gaffe.