featured
HCS Roundtable Week 3: Big 12 Game of the Week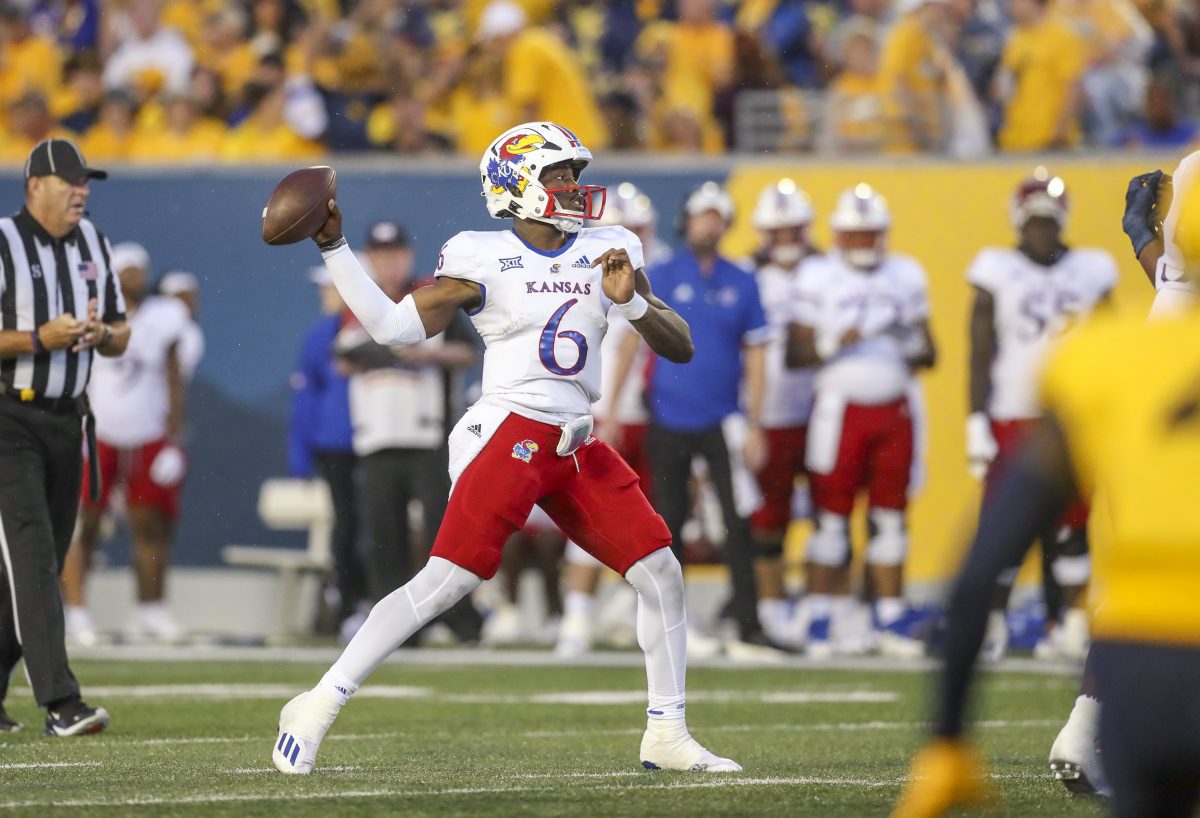 Some games are just better than others. It's a simple rule in the life of a college football fan and one that doesn't take long to figure out. Most nonconference games anymore are ho-hum, with FBS opponents taking on FCS opponents and beating their brains in by 42 points every other week.
Once conference play starts, things seem to get a little better, other than when your team plays the cellar dweller of the conference (you know who you are).
However, on every magical Saturday, there are a handful of games that are truly spectacles in their own right; games that you absolutely cannot miss out on, so you set your DVR (or your VCR I suppose) so that you can catch all the action if you must choose one over the other.
Those are the games we wake up for on Saturday.
Here are this week's Heartland College Sports' Staff Big 12 Games of the Week.
Bryan Clinton
This was, at one time, the premiere rivalry in college football, but thanks to conference realignment we have to wait ten years between home-and-home series between these two blue bloods. Recently, the programs have been heading in opposite directions as Oklahoma has been a staple of consistency for the last two decades, while the Cornhuskers have been among the most disappointing programs in the country over the last 10 years. None of that matters though when toe meets leather in Lincoln, where the Sooners will be playing for the first time since 2009. Scott Frost is out, and Mickey Joseph is in as the interim coach here, putting OU in a peculiar situation. Cornhusker Nation has sold out Memorial Stadium for every single game since 1963, so I expect 90,000 strong and an unforgettable atmosphere for the long lost rivalry.
Pete Mundo
The Red Raiders are fresh off a Top 25 win over Houston in overtime. The Red Raiders showed resolve after blowing their first half lead and coming back to win in OT. Tech fans stormed the field, understanding this could be a launching-pad moment for the turnaround under Joey McGuire. This week is a much tougher road test against a Top 20 NC State team. However, the Wolfpack barely beat East Carolina in their season opener, so how good are they really? If Joey McGuire strings together a pair of Top 25 wins before conference play begins, the Red Raiders are likely ranked next week and the conversation in Lubbock takes a very different direction. Plus, Donovan Smith has a chance to prove that he should've been the starting QB all along in Lubbock. There are so many storylines to watch in this game for Tech and the Big 12 at large, I can't wait.
Matthew Postins
While the Texas Tech trip to NC State might be the week's biggest game, I'm super intrigued by Kansas and Houston. For the second straight week, we get some current Big 12 vs. future Big 12 action. Let's not be working under any illusions here. While it's fun to see Kansas be 2-0 in football, the Jayhawks whooped up on its FCS opener and beat West Virginia on the road in overtime. Houston is a significant step up in competition, even if the Cougars are coming off that loss to Texas Tech. I watched that game and the Cougars could have easily won that road game.
I think Houston will win this game. It's their first home game and coach Dana Holgorsen is stirring the pot hoping for a Big 12-type crowd. What I'm watching is how CLOSE Kansas plays Houston. It's a good barometer for where they are, and how competitive they could be, the rest of the way in Big 12 action.
Derek Duke
I can't believe I am about to say this but I am going to shift my focus this week on the Kansas/Houston game on Saturday. And no, I am not talking about a basketball game either because it's on the football field. Coming into the season, I picked Kansas to finish last in the Big 12. I knew they were going to be better than last year but the tough schedule prevented me putting them any higher. Now here we are in week three and they have looked much improved so far with a big win over Tennessee Tech and an even bigger one on the road against West Virginia.
Jalon Daniels looks more polished this season and the offensive line play has also surprised me. That combined with the rushing attack from Devin Neal makes this offense very interesting. However, they still need to clean a few things up on defense and Houston will give them another great test with their offense. If the Jayhawks can walk out of Houston with a win then they have a great chance hosting Iowa State with a 4-0 record on October 1st.