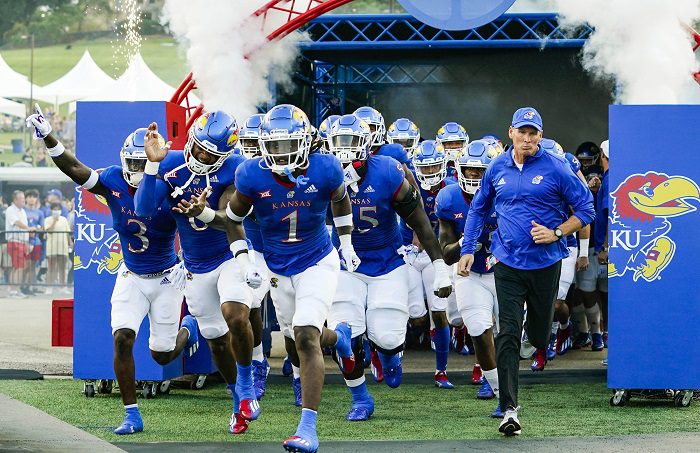 Barstool Sports' founder Dave Portnoy has been in his fair share of embarrassing situations, as we all have, but this one is pretty hilarious.
On Wednesday, Portnoy was on the Barstool Pick 'Em Podcast, talking some college football. Nearly everyone has heard by now that Kansas has started 2-0 for the first time since 2011 after an upset win over West Virginia last weekend, and Portnoy is jumping on the wagon too.
However, Portnoy might want to check who is driving said wagon before boarding, because as far as he knew, Les Miles was still at the helm in Lawrence.
Sorry Dave, your boy Les was let go on March 8, 2021. Now, you can't really blame the guy for not staying current on Kansas football, as they have been atrocious for years. However, the program is rising under second-year head coach Lance Leipold.
KU is on the road this week as the Jayhawks head to Houston to take on Dana Holgorsen and the Cougars on Saturday. I can confirm that it will be Lance Leipold on the sidelines in that one, and not Les Miles. As things currently stand, Kansas is a nine-point underdog in that one, but I wouldn't be surprised if they win this one outright.