Baylor Bears
Fact or Fiction Friday: Baylor is Overrated, Kansas Will Be Ranked, Iowa State is a Big 12 Contender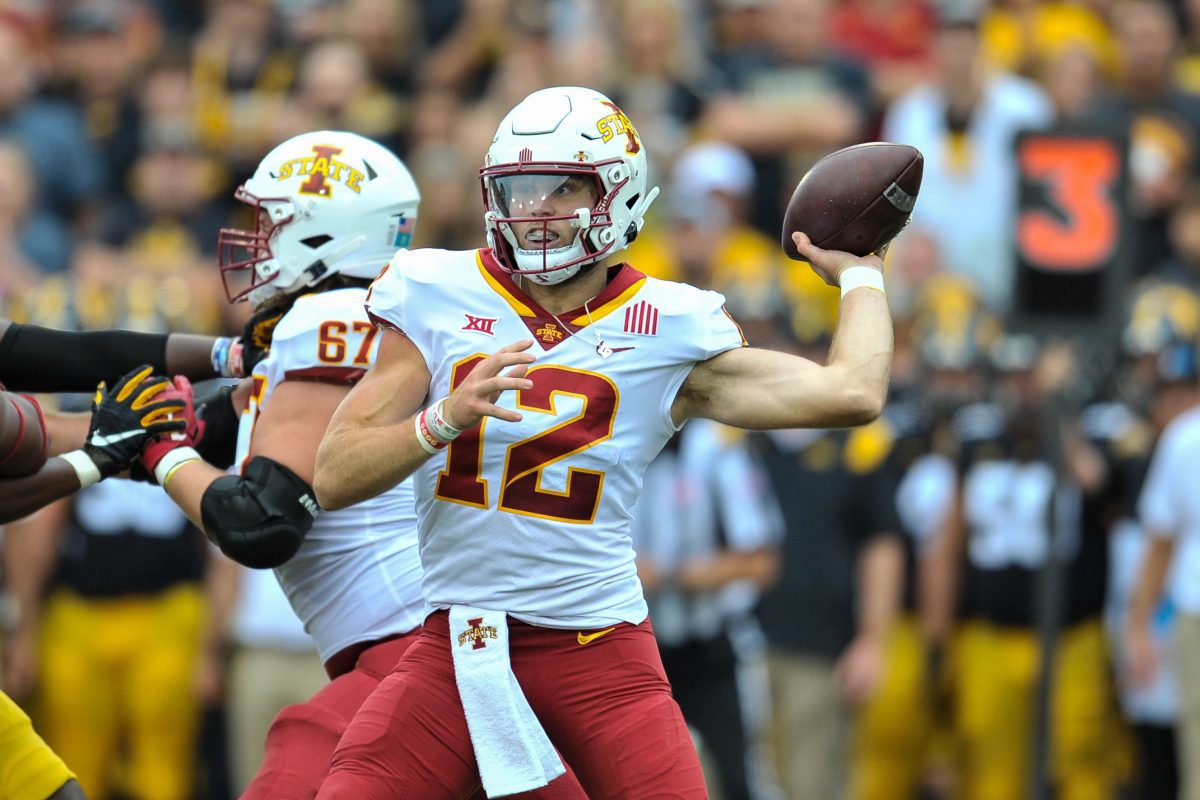 Welcome to Fact or Fiction Friday. Each Friday I give you the opportunity to ask the most intriguing questions in the Big 12 Conference and I will tell you whether they come true or if they are set to fail. Let's crack it open and see what we have in store this week.
West Virginia is the worst team in the Big 12.
Fact: Tell me a team in the Big 12 that is worse than West Virginia at this very moment. I'll wait. Many folks including myself penciled in Kansas as the worst team in the conference and West Virginia just lost at home to them and now sit with an 0-2 record. What concerns me even more is that their schedule gets tougher, and I have a tough time seeing this team make a bowl game now.
Baylor is overrated.
Fiction: I know Baylor didn't get the result they wanted out in Provo last weekend but give credit to BYU because they are a solid football team. With that said, Baylor does have some issues offensively in the passing game. Right now, they don't have a true threat at receiver like they have had over the years like a Denzel Mims or Tyquan Thornton. But the good news is that all of these Big 12 teams have problems too and the conference is up for grabs this season and you better believe that Baylor will be in the mix come November.
Deuce Vaughn is the best player in the Big 12.
Fact: Before the season I mentioned that it was going to be a two-man race for the best offensive player in the Big 12 and right now, Deuce Vaughn is beating Bijan Robinson from Texas. Vaughn currently leads the conference with 271 rushing yards and is averaging 6.5 yards per carry. If you follow the Big 12 or have seen Kansas State, you understand just how special this man really is. He's quick, shifty, and electrifying in the open field and even at his size, he can break tackles. Deuce is the real deal and I think he ends up with more yards than Bijan Robinson this season.
Kansas will be ranked after Week Four.
Fiction: There's a lot to like about this Kansas team. Between the offense live, Jalon Daniels and Devin Neal on offense, they can score some points. However, they still have a ton of issues defensively and that is why they will fall to Houston on the road this weekend. Houston has a good offense, and they will put Kansas to the test down in the Bayou City.
Iowa State will compete for a Big 12 title.
Fact: I said after Iowa State's win over Iowa that they are one of the most surprising teams in the Big 12. The defense is still really good in Ames under Jon Heacock and the offense is better than I expected even though they only scored ten points in Iowa City last week. The offensive line is better, and I really like the receiver duo of Jaylin Noel and Xavier Hutchinson. But this entire question revolves around Hunter Dekkers. So far, he's looked really good and if he continues that then there's no reason Iowa State shouldn't be in the mix for a conference crown because the conference is wide open this year.
Ed Orgeron will become Nebraska's next head coach.
Fiction: As much as I would like for this to happen, I highly doubt Nebraska would hire a man who is owed 17 million dollars from his previous school because they fired him. But money doesn't matter much to Nebraska because they could have saved 7.5 million dollars if they waited until October 1st to fire Scott Frost, but they couldn't get him out of Lincoln fast enough. Honestly, I have no clue who wants the job at Nebraska because that place is a complete dumpster fire.