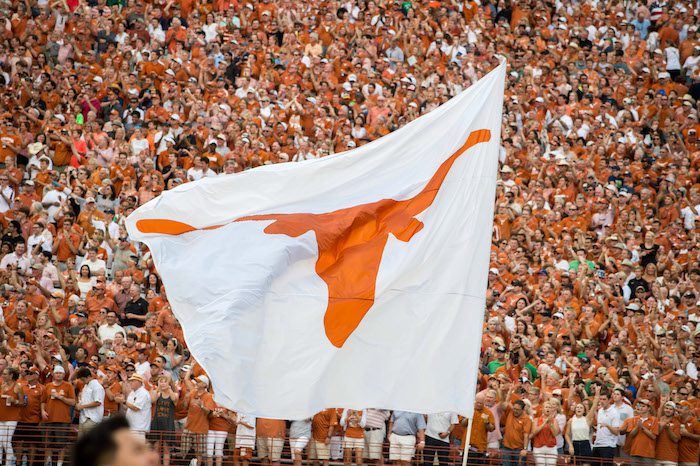 Four-star Texas Wide Reciever Comitt Johntay Cook took to Twitter in an attempt to bring in five-star linebacker Anthony Hill on Wednesday, tagging him on Twitter with the caption 'it ain't too late' followed by a smirking emoji.
Hill, the No. 1 inside linebacker in the country has already committed to rival Texas A&M but that hasn't swayed the Longhorns from doing everything they can to bring Hill to Austin.
Take a look at Cook's Tweet below.
While Hill is verbally committed to the Aggies, the Longhorns are in the midst of one of the strongest recruitment classes in program history bringing in Five-Star Plus+ quarterback Arch Manning, five-star safety Derek Williams, and four-star running back Cedrick Baxter Jr.
Budding star Arch Manning has been trying to gain some attention from four-star wide receiver Jalen Hale via Instagram in an effort to stack the 2023 recruiting class at every layer for the Longhorns.
While the Texas recruits have been vocal about banding together, Hill remains verbally committed to the Aggies and plans to see it through. Whether or not he will consider joining Cook, Manning, Baxter, and the rest of the loaded 2023 recruitment class for the Longhorns, Hill's name is one that will be heavily pursued in the coming months.