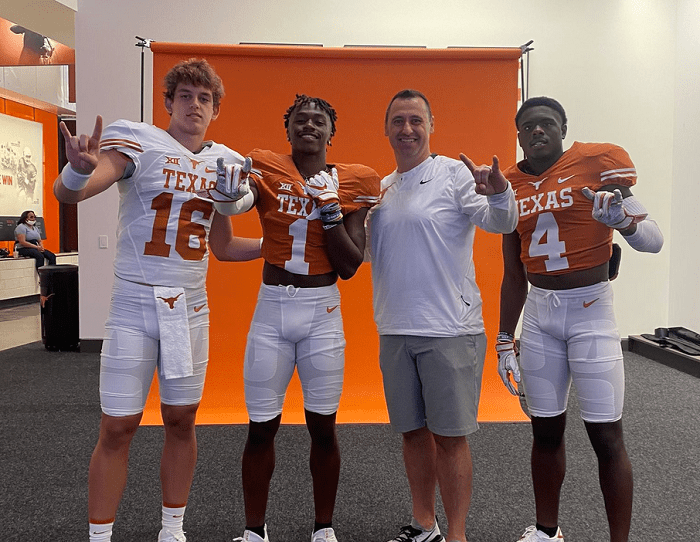 Texas is pushing for a recruiting title with their 2023 class, which currently ranks third nationally, headlined by No. 1 overall prospect Arch Manning.
That kind of class, however, doesn't come without a hefty price tag in this day and age.
According to public record attained by The Athletic, the Longhorns spent nearly $630,000 on two recruiting weekends in June, one of which included Manning's official visit along with eight other blue-chip recruits. Among the expenses was accommodations at III Forks, a five-star steakhouse, where the group racked up a $36,900 bill.
There were several plush amenities that highlighted the trip, as ESPN's Tom VanHaaren highlights.
"Among the highlights of the visit, according to The Athletic: a full spread in their rooms at the Four Seasons Austin, a photo shoot at DKR Texas Memorial Stadium, a trip to driving range Top Golf, multiple lavish meals and a breakfast at the home of coach Steve Sarkisian."
The Manning visit alone, which involved nine recruits in total, cost nearly $280,000 but it appears to have left an impact on those that attended. Of the nine recruits, four have pledges to Texas, including the Big Fish himself, Arch Manning.
In a world where teams a vying for the best recruiting class that money can pay for, the Longhorns appear to have no shortage of cash.