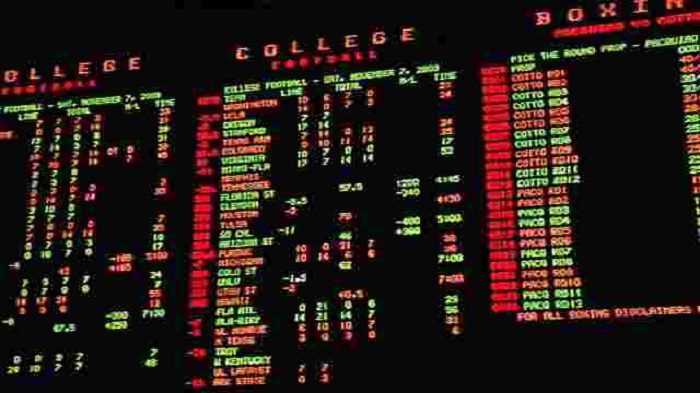 College football is back and that means our Big 12 football picks against the spread are also returning with Week 3 getting underway! The Big 12 has a solid slate this week, and we are hoping to keep that momentum going after an outstanding Week 2 where our picks went 5-3 last week and are 12-5-1 against the spread this season.
Here we go with Week 3!
Oklahoma at Nebraska
A team that just fired its head coach can be dangerous. They can be re-energized, especially when the new coach is one who wants the job, as is the case for the Huskers. The program is looking at this as the start of a new era, and I think the home crowd will be fired up with Oklahoma coming to town. OU hasn't looked great yet against bad competition, and I'm still not sure what we have in this team. Given all of that, I'm taking Nebraska as the home double-digit dog to cover.
The Pick: Nebraska +11
Baylor vs. Texas State
Baylor went to double overtime out west against BYU and lost. They come home against Texas State, who can score, but isn't going to put up much of a fight in this game. That being said, Baylor just wants to get out of here with a win before going to Ames next week. It's a win, but Texas State can cover.
The Pick: Texas State +30.5
Iowa State vs. Ohio
Ohio got smoked at Penn State last week by over 30 and now hits the road against for Iowa State. The Cyclones defense has been one of the best in the country through two weeks and Ohio, who went 3-9 in the MAC last season, will struggle to move the ball. Then, eventually, ISU's offense will wear down the Ohio defense and cover this one late.
The Pick: Iowa State -18
Kansas State vs. Tulane
This feels like a trap game, from a spread perspective. K-State rolled an old Big 12 North foe in Missouri last week and next week they take on Oklahoma in prime time on FOX. Could College GameDay be there? It's possible, if both teams win this weekend and are ranked. K-State can't overlook Tulane. They can score. And while I believe KSU will win, Tulane can cover this one on the road.
The Pick: Tulane +14
Kansas at Houston
Yes, the Jayhawks are 2-0! Kansas heads to Houston for its first road match. But Houston hasn't looked like the Top 25 team they were coming into the season, with two overtime games, one a win against UTSA and one a loss to Texas Tech last week. Kansas is tough in the trenches, while Houston has played a lot of extra football. Kansas keeps its mojo going with at least a cover!
The Pick: Kansas +8.5
Texas Tech at NC State
NC State had troubles in Week 1 against East Carolina, while Tech has exceeded expectations so far. Don't look at Donovan Smith as a back up. Dude can ball. And he's 3-1 as an underdog of a touchdown or more. He relishes these moments. NC State came into the season with high expectations and are ranked No. 16, but they haven't been tested. Tech will do that and cover.
The Pick: Texas Tech +10 (buy half a point)
Texas vs. UTSA
Sure, some might think Texas will have a hangover game after nearly beating No. 1 Alabama last week. I don't see it happening. The team and coaching staff appears to remain upbeat, focused and motivated before playing a formidable UTSA team this Saturday night at home. There are clear concerns on if Hudson Card will start at QB this week, which understand makes bettors nervous, but we know the talent is there for Texas and the fact that I can get UT at less than two touchdowns right now feels like a steal. UTSA comes in worn down after back-to-back hard-fought games against Houston and Army that both went to overtime. The latter being on the road in New York, which included a long road trip back. Texas has been home all month, is rested, and won't be caught looking ahead. The defense is getting better each week and the offense will wear down UTSA to cover this spread.
The Pick: Texas -12.5