Trending Now
Troy Aikman Calls Out UCLA, Fans For Another Rose Bowl Embarrassment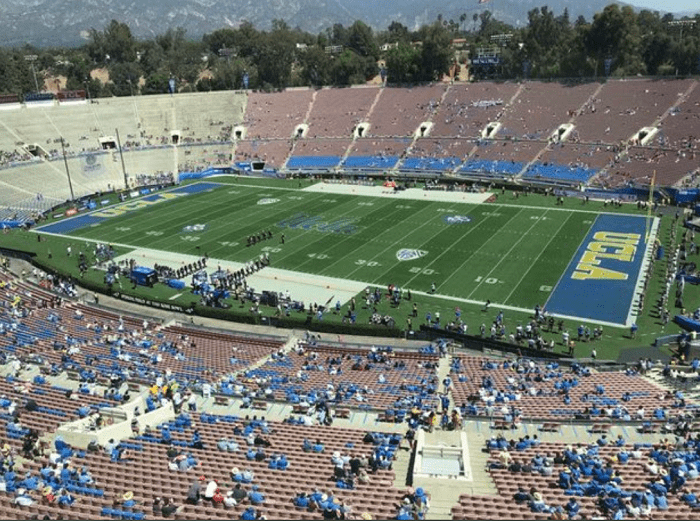 Big Ten programs are shaking in their boots thinking about having to make the trip out west to play UCLA in a couple of years.
Just kidding.
UCLA played South Alabama on Saturday and the crowd was, once again, an embarrassment.
Even former UCLA (and Oklahoma!) quarterback Troy Aikman called out the fan base, but suggested that even if the team improves dramatically, there's no guarantee the stadium will be filled, considering it wasn't filled when he had them ranked as the No. 1 team in the country in 1988.
Here's what Aikman posted on Twitter.
No matter what excuse national media and Pac-12 lackeys like Stewart Mandel and others want to find for the Bruins (a beach, it's hot, there's traffic), none of it excuses this pitiful showing from the Bruins fans.
UCLA is set to join the Big Ten in 2024 with USC and considering what Big Ten fan bases and programs are used to playing in, this will be like a pee-wee football game with absolutely zero home field advantage.
Aikman is right, because if UCLA home games end up with 75% opposing fans, it will look awful, and the Bruins will lose plenty of games and have a hard time recruiting.