Baylor Bears
Four Big 12 Teams Remain Ranked in Week 4 AP College Football Poll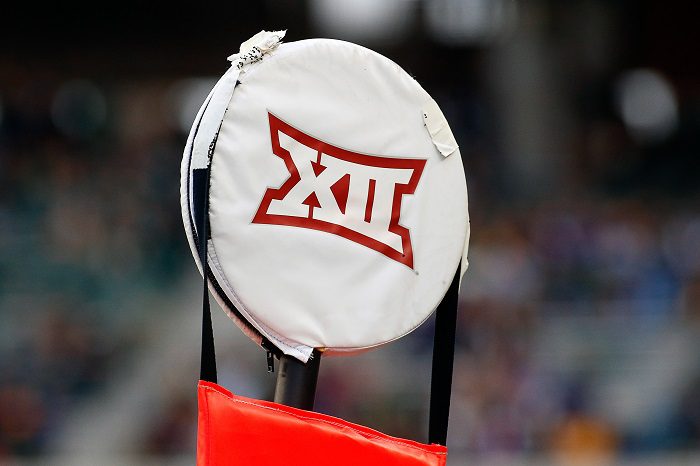 The latest AP Poll came out on Sunday and four Big 12 teams remained ranked this week heading into Week 4. There wasn't a ton of movement this week as 22 of the Top 25 ranked teams won their games, the first time that has happened since 24 teams won Week 1 of the 2019 season.
The Oklahoma Sooners remained No. 6 after crushing Nebraska, while Oklahoma State got bumped one spot to No. 9, despite blasting Arkansas-Pine Bluff, as Kentucky overtook them for the No. 8 spot following the Wildcats rolling No. 20 Florida.
Baylor beat up on Texas State and stayed in the No. 17 spot, while Texas dropped one spot to No. 22, despite handling UTSA. Oregon and Penn State got big wins and jumped several spots ahead of Texas in the latest polls.
The top 10 teams, most playing overmatched nonconference opponents, won their games Saturday by a combined 521-120. The 10-0 weekend from the top 10 was the first instance in which they all played and won since Week 2 of the 2019 season.
The only other Big 12 team to receive votes this week: The 3-0 Kansas Jayhawks, who got 23 votes.
Here's a look at the Top 25 this week.
Week 4 Top 25 AP Poll
| TEAM | RECORD |
| --- | --- |
| 1. Georgia (59) | 3-0 |
| 2. Alabama (3) | 3-0 |
| 3. Ohio State (1) | 3-0 |
| 4. Michigan | 3-0 |
| 5. Clemson | 3-0 |
| 6. Oklahoma | 3-0 |
| 7. USC | 3-0 |
| 8. Kentucky | 3-0 |
| 9. Oklahoma State | 3-0 |
| 10. Arkansas | 3-0 |
| 11. Tennessee | 3-0 |
| 12. NC State | 3-0 |
| 13. Utah | 2-1 |
| 14. Penn State | 3-0 |
| 15. Oregon | 2-1 |
| 16. Ole Miss | 3-0 |
| 17. Baylor | 2-1 |
| 18. Washington | 3-0 |
| 19. BYU | 2-1 |
| 20. Florida | 2-1 |
| 21. Wake Forest | 3-0 |
| 22. Texas | 2-1 |
| 23. Texas A&M | 2-1 |
| 24. Pittsburgh | 2-1 |
| 25. Miami (Fla.) | 2-1 |