Kansas Jayhawks
Watch: Kansas Students Don't Know Their Football Coach or Players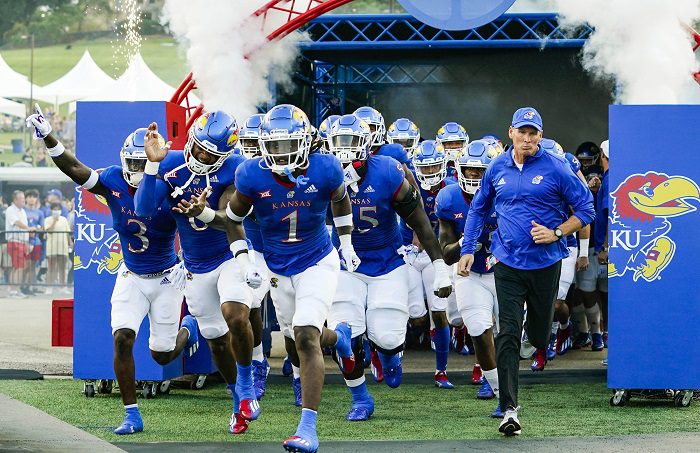 The Kansas Jayhawks are off to a 3-0 start for the first time in 13 years, and while many of us are thrilled for Lance Leipold and his guys, apparently it hasn't sunk in in Lawrence.
In fact, ask many on campus who Lance Leipold is and there's a strong possibility they don't even know who you are talking about.
Landon Reinhardt with KSNT News in Topeka took to the streets on KU's campus this week to talk to the students about the excitement around their football team's start, and needless to say, it didn't go well.
Here's a look at the video.
Well, understandably, Kansas football has been so bad for so long, it's almost inexcusable. But not knowing the head coach or the quarterback based on how this team is currently playing?! Come on!
It's time for Kansas sports fans to wake up for football season and cheer on this team that is exciting, full of energy, and may just have one of the most explosive quarterbacks in the Big 12 Conference this season (his name is Jalon Daniels).
The Jayhawks are home this weekend to take on Duke in a battle that would have a ton of juice on the hardwood, but also should have some excitement this weekend as both teams are off to 3-0 starts.