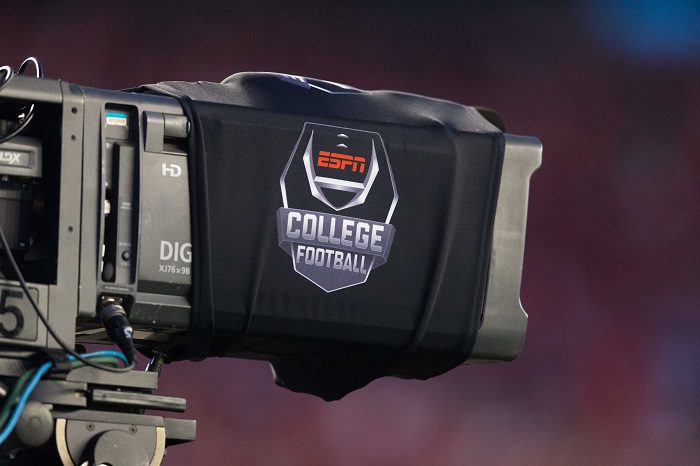 The Big 12 Conference has announced that two of its games in Week 5 have finalized kick times and TV networks, while ESPN and FOX will use a six-day selection for the remaining three contests.
Texas Tech will head to Manhattan to take on K-State on Saturday, October 1, and that game will kick at 11:00 a.m. CT on Big 12 Now on ESPN+. Tech will be coming off a game against Texas in Lubbock, while K-State will be returning from a road trip in Norman in Week 4.
Iowa State will head west to Lawrence, Kansas in Week 5 to take on the Jayhawks, who have been a surprise team to this point in the season. KU is set to host undefeated Duke in Week 4, while the Cyclones play host to No. 17 Baylor.
The remaining games, Oklahoma State at Baylor, Oklahoma at TCU, and West Virginia at Texas, are yet to have set networks or kick times, as ESPN and FOX will exercise their rights to a six-day selection. What that means is, the television partners are permitted to give a six-day notice for kick times and network assignments, which they can do four times a year. They are simply waiting to see how this week's action plays out before choosing networks and kick times for Week 5.