featured
From a Fan Perspective, Nebraska Still Belongs in the Big 12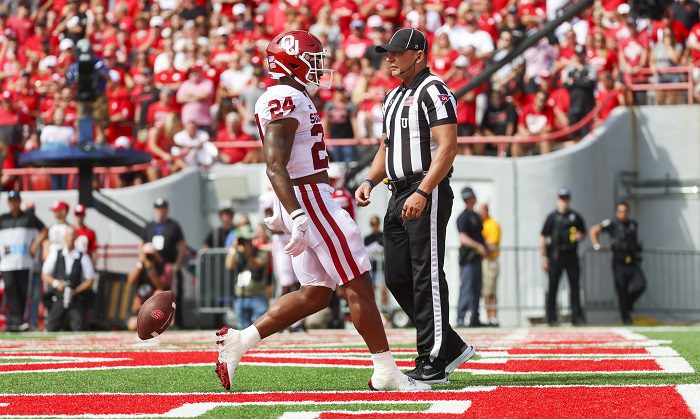 Over the weekend I hung up my keyboard and glasses and went back to my roots of being an Oklahoma fan for a few days.
Growing up, I spent every Saturday in the fall with my dad watching college football, but when the Sooners were on TV, it was different. When they played anyone from UTEP to Alabama, we were front and center in the living room, or on rare occasion we went on a drive because the game wasn't televised but we could catch it on the radio. There were a few games a year you could count on being on the tube: The Red River Rivalry, Bedlam, and Oklahoma vs. Nebraska.
This Saturday, some 15 years since I had sat in a living room with my dad and watched a Battle of the Big Reds, I had the chance to do something special for my father, as his birthday fell on the same weekend as OU-Nebraska. So we packed up the truck and drove to Lincoln to watch one of the greatest rivalries this sport has ever seen. This was the first time either of us had been two states north, and we had an amazing time taking in the sights and nostalgia of it all. However, with everything else going on in Lincoln, there was one thing that resonated with me about the experience: Nebraska's fans.
I had no less than a dozen Cornhusker fans extend their hand to shake mine and say, "we're so glad you're here," or, "welcome to Lincoln!" A few even went on to hold conversations with Dad and I about how much the miss the rivalry and how it should be played every year. They were always kind, and it seemed that every one of them that I ran into was well-educated in the nuances of Nebraska football. It was refreshing, and for once I enjoyed the company of both fan bases around me in the bleachers.
When Nebraska took the field it was the loudest I have ever heard a stadium get, and I have been to my fair share of Kansas City Chiefs' games, so I know what a raucous atmosphere sounds like. Then, it got even louder when the Huskers forced Oklahoma to punt on their first offensive drive, and louder still when they scored the first touchdown of the game. There was just something different about their fandom, something that sticks with me. The fans there deserve a winning program as much as any I have seen, and that is saying something.
Even after the conclusion of the game, which Oklahoma won in resounding fashion, Husker fans wished us well and safe travels every few minutes on our way to the vehicle. A rivalry based on mutual respect and honor is hard to come by, and this one is hard to say goodbye to.
The Sooners and Huskers won't play again for another seven years and Oklahoma won't travel to Lincoln again until 2030, but I can guarantee you, that will be a trip that I would make again in a heartbeat.
Nebraska's fans are one-of-a-kind, and I am thankful for the once-in-a-lifetime experience they gave me in Lincoln.