Trending Now
Amazon Could Play Role in Further Conference Realignment: Report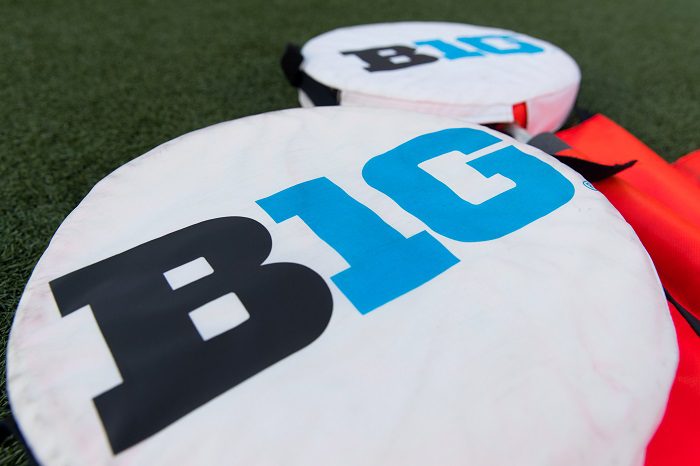 A streaming service getting in on the college football action has been speculated for years, as streaming has become one of the main ways that Americans view their entertainment.
Cable television still has a foothold in many parts of the country, but as technology giants like Amazon continue grow and adapt, the gap between cable and streaming is beginning to shorten.
According to CBS Sports' Dennis Dodd, Amazon is right in the thick of things with several conferences, including the Big 12 and Pac-12, looking to renew their media rights agreements amid another wave of conference realignment.
"(Amazon) has been linked to all three conferences that figure to come to resolutions on conference composition in the coming months given its interest in the Big Ten, Big 12 and Pac-12, according to industry sources," Dodd writes.
"The issue is quality of available content. While Big Ten commissioner Kevin Warren remains interested in adding Pac-12 teams, his top games have already been distributed elsewhere after the league signed a new media rights deal with CBS, Fox and NBC last month."
"Amazon finds itself in a situation where it is likely weighing whether to buy top-tier games from the Big 12 and/or Pac-12 compared to lower-profile options from the Big Ten. The Big 12 and Pac-12 are already in competition seeking new media rights deals with Fox and ESPN believed to be the primary bidders."
How much is Amazon willing to pay for second-tier games in the Big Ten, versus what it would pay to be the carrier of premiere matchups in the Big 12 and Pac-12?
"Streaming is going to continue to grow," one source told CBS Sports, "but there is a reason why the NFL is still [largely] on network television."
That reason? There is skepticism that major live sports would lose viability if only available through streaming services. Amazon is still trying to break through a glass ceiling, but the good news for them is that they have plenty of funds.
Could Amazon have an impact on further conference expansion with its deep pockets? In short, yes.
Amazon is well aware of how valuable live sports is in the entertainment realm. When the company decided to pay the NFL $1 billion per season for ten years to be the rights holder for Thursday Night Football, they knew what kind of investment that was.
According to Bloomberg, there have already been promising returns as Amazon saw a record number of new Prime memberships in the three-hour window that Thursday Night Football aired, outdoing even Prime Day and Cyber Monday.
With TNF being so popular and Amazon finding its way into the sports realm through that avenue, we could see a future where that package deal gets expanded to games being offered on Saturdays through the Prime Video streaming service.
If Amazon wants in on the Big Ten action, it would certainly take expansion to make it a feasible business venture. With teams like Oregon, Stanford, Washington and Cal potentially looking at making the move, games against USC and UCLA would have major market ties. The real question is, is the Big Ten interested in that? According to Dodd, not quite.
"…When would it make sense financially for FBS conferences and a major streamer to partner," Dodd asks. "Apparently not yet. Amazon reportedly bid more for the Big Ten's 3:30 p.m. and primetime windows than other Big Ten suitors, according to The Athletic. If the Big Ten indeed turned down such an offer, the concerns were likely distribution and visibility."
Streaming is still on the rise, but still trails cable television in the sports world. While that may be the case for now, it likely won't be long until Amazon, and other streaming services, are a much bigger part of the decision-making process in conference media rights negotiations.