Big 12 News
Kansas Officially Sells Out Saturday's Game vs. Duke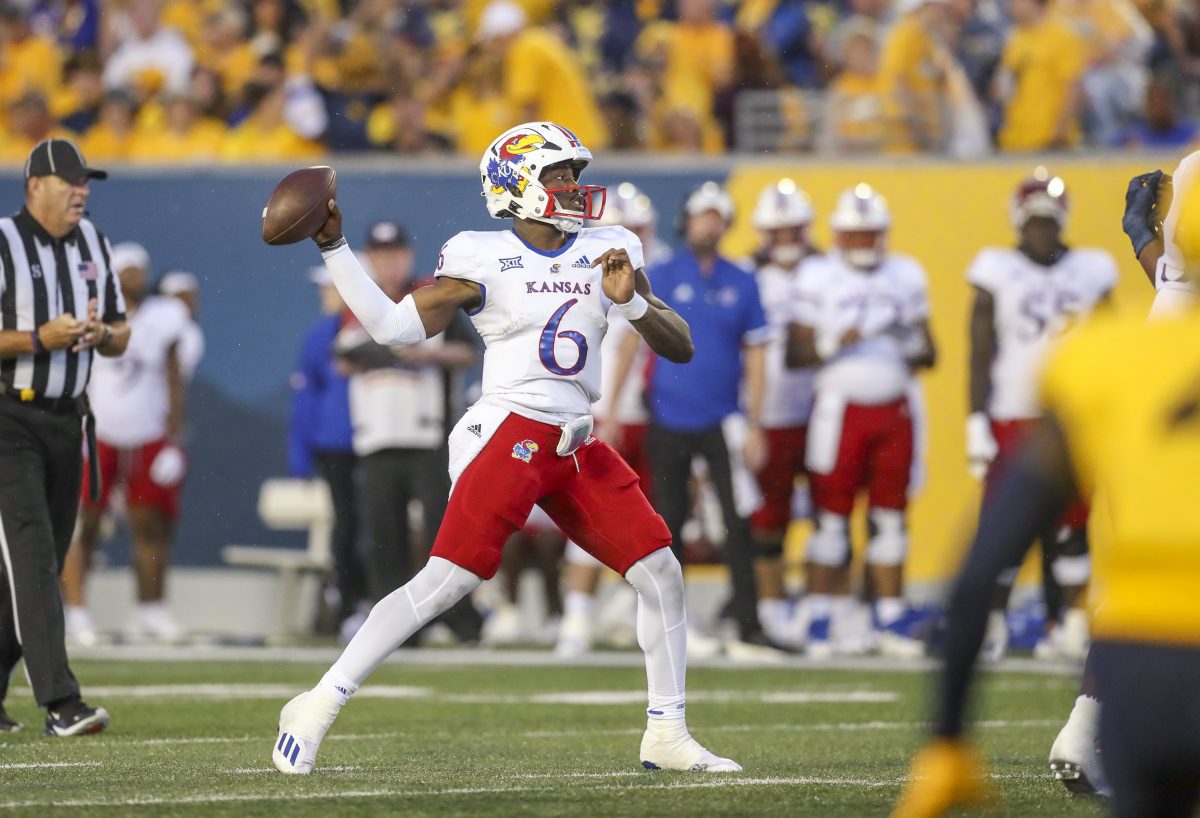 Kansas has officially sold out for their contest Saturday against Duke, and no, we aren't talking basketball.
The Jayhawks' football program is off to its best start since 2009, and has a real chance to start the year 4-0, which is crazy to think about considering KU's win total coming into the season was 2.5 games.
That has sparked excitement in Lawrence, Kansas, and the fan base will be there on Saturday to help cheer their team on to 4-0.
David Booth Kansas Memorial Stadium is currently under major renovations and is still months, or even years, away from having them finished. However, that is not stopping the Crimson and Blue from filling the stadium the weekend, as the "Pack the Booth" movement has made its way across the Sunflower State.
Lawrence should have been the site for College Gameday this week, but ESPN chose to go to UF-Tennessee. Like Brett McMurphy said, you had one job.
"We're obviously really excited about all of this," Jason Booker, a KU deputy athletic director said. "Coach Leipold and his staff and players obviously are doing the work on the field and our team has been working hard off the field and behind the scenes to make sure everyone who comes on Saturday has a great experience."
Kansas and Duke are set to tip, er, I mean kick off at 11:00 a.m. on Saturday and a convincing win for the Jayhawks could see them ranked for the first time since October 18, 2009.