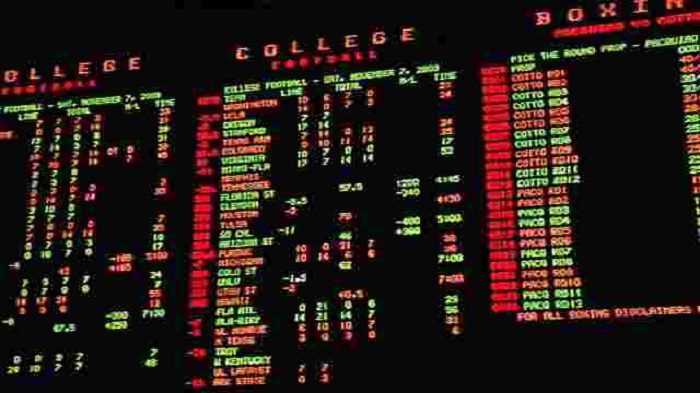 College football is back and that means our Big 12 football picks against the spread are also returning with Week 4 getting underway! The Big 12 has a solid slate this week, and we are hoping to keep that momentum going after a solid Week 3 where our picks went 4-3 last week and are 16-8-1 against the spread this season.
Here we go with Week 4!
West Virginia at Virginia Tech
The Mountaineers are 1-2 with losses to Pittsburgh and Kansas in Weeks 1 and 2, respectively. It hasn't been the season that Neal Brown has wanted or needs, thus far. A win over the Hokies will go a long way to get back on track before getting back into Big 12 play. However, the Hokies rank third in the country in rushing defense (42 yards per game), fifth in total defense (201 yards per game) and in the top 20 in scoring defense, allowing just 12.33 points per game.
They're home, and the Hokies seem to own Thursdays, historically, going 13-5 on Thursday home games. I'm going with the home team in this one to cover in a close one.
The Pick: Virginia Tech +1.5
TCU at SMU
The Iron Skillet is back with a great storyline as TCU's new head coach, Sonny Dykes, is fresh off his tenure at SMU. SMU is coming off a tough loss at Maryland in a game they should have won, but costly turnovers lost them the game. They racked up over 500 yards of offense in the defeat. The Mustangs would love nothing more than to beat their former coach in front of their home crowd, and have played stiffer competition thus far this year, as TCU's schedule looks really week as Colorado has fallen apart early and Tarleton is, well, Tarleton. I'm going to roll with the extra-motivated home dog.
The Pick: SMU +3 (buy 1/2 point, if needed)
Iowa State vs. Baylor
Well, this match up has been an outstanding one in recent seasons. The last three match ups have been decided by a total of 11 points, with the winner of this game the last three seasons going on to play for a Big 12 Championship (Baylor in 2019, Iowa State in 2020, Baylor in 2021). Baylor comes in with the more experienced quarterback and a defensive line that could give Hunter Dekker fits as a first-year QB. Speaking of defense, these are two of the best overall defenses in the league thus far, and if nothing else, a close game either way feels about right. So give me the dog.
The Pick: Baylor +3
Kansas vs. Duke
OK, I've been all in on Kansas these last three weeks. I absolutely love this story. But it feels like Kansas has been a two-touchdown underdog for the last 10 years, now they're 3-0 and a favorite at home, OK, well deserved, but by MORE than a touchdown?! That feels like too much. KU can undoubtedly score, but the defense has been spotty, and Duke comes in averaging nearly 37 points per game. I like the Jayhawks at home in this game, but if I'm getting over a touchdown, I'm taking the underdog, again.
The Pick: Duke +7.5
Texas Tech vs. Texas
The Longhorns rolled Tech last year 70-35. I'm not expecting that this season, but boy is this Red Raiders offensive line concerning. And now they have to go up against a Texas front that gave Alabama fits a couple of weeks ago. That's scary for Tech. Texas got out of the gates slow last week, but turned it on in the second half to look like the team we have expected from them. Texas Tech's defense was not the problem at NC State last week, but I see a long day for Donovan Smith and the offense, which will lead to UT pulling away and covering the spread.
The Pick: Texas -6.5
Oklahoma vs. K-State
How much of this spread is because of K-State losing to Tulane? No doubt it's a bad loss, but was it also the classic trap game between Missouri and OU? Possibly. Chris Klieman is 2-1 against Oklahoma and his team comes in completely re-focused, if nothing else. Also of note and why I think K-State can cover: Oklahoma has given up the second-most sacks in the Big 12 (7) through three games. K-State brings plenty of fire power on that defensive front that could be problematic for Dillon Gabriel. Yes, K-State needs more from QB Adrian Martinez, but at nearly two touchdowns, I'll take the Cats to cover.
The Pick: K-State +12.5