Baylor Bears
Coaching Rumor Mill: Dave Aranda to Nebraska Picking up Steam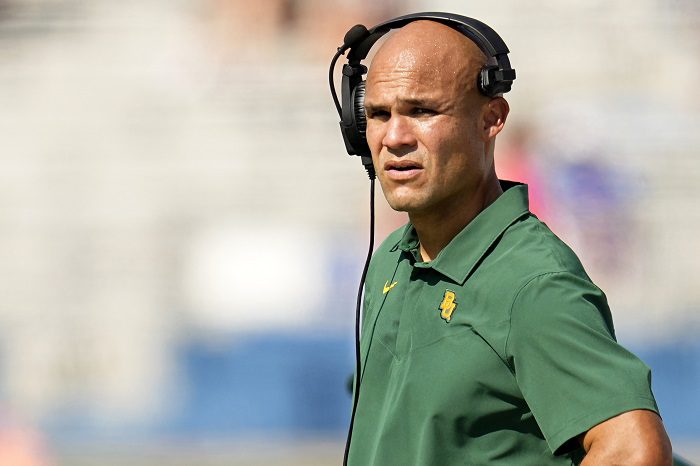 After a loss to Georgia Southern in Week 2, the Nebraska Cornhuskers fired Scott Frost just weeks ahead of his buyout being cut in half, pointing to signs of how fed up Nebraska officials were with Frost's results and that money is no issue for the Cornhuskers.
Now, two weeks removed from his firing and a blowout loss to Oklahoma later, the Huskers are starting to zero in on some serious targets for their head coaching vacancy.
If you ask some sources close to the program the main target, and eventual hire, will be none other than Baylor head coach Dave Aranda. Among many candidates, Aranda is reportedly near or at the top of Nebraska's short list, and according to Locked On Baylor, the Huskers will be "throwing the kitchen sink" at Aranda and expect him to be receptive of their pitch.
In fact, they went as far as to say that they expect Aranda to be the next head coach in Lincoln when the coaching search comes to a close.
Nebraska has the means to sign Aranda to a lucrative deal, but is he willing to leave Waco? All he has done to this point is reassure Baylor brass that he isn't going anywhere, and signed a major extension this past offseason to keep him with the Bears through 2029, but since Baylor is a private institution, financial terms of the deal were not disclosed.
Could Nebraska pile up enough cash to pull Aranda off the Brazos? We will have to wait and see.