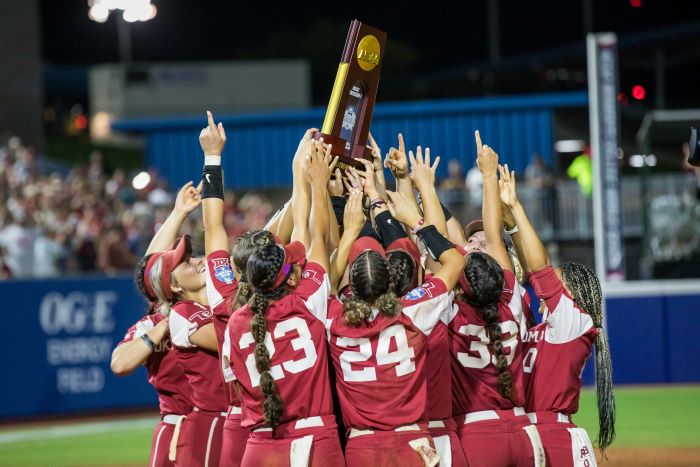 A new era in Oklahoma softball started today as the Sooners broke ground on a new softball facility for the back-to-back and six-time national champions.
Named Love's Field, after Love's Travel Stops donated a lead gift of $12 million to the project, the facility has a total budget of $42 million dollars, with $29 million bring raised to this point.
According to Oklahoma University's official site, Love's Field will be located approximately one-half mile south of Marita Hynes Field, where the Sooners have played since 1998. Love's Field will accommodate 3,000 fans (up from 1,600) and will be built with a design that allows for expansion.
The new facility will feature a 10,500-square-foot indoor training center and several team spaces, including a training room, locker room and classroom. It will also have space for a recognition area to showcase national championships, All-Americans and other outstanding accomplishments.
Current plans call for the overall square footage of the complex to reach 44,000, compared to 15,150 at the present facility. The team areas will expand from 2,949 square feet to 5,375 square feet and the indoor practice facility will jump from 4,700 square feet to 10,531 square feet.
Here is a look at the groundbreaking ceremony, with several people showing up to show their support.
Oklahoma president Joe Harroz Jr. discussed the importance of Sooner Softball and the standard that they have set across the country.
Coach Patty Gasso, who has led the Sooners to all six of their national championships, had a surreal moment up on stage, coming to the realization that all of her hardwork and dedication to excellence is the reason for her new palace.
The stadium is expected to be complete and will open for the Sooners' 2024 season.