Trending Now
Big 12 Has Second-Best SP+ Ranking in College Football Behind SEC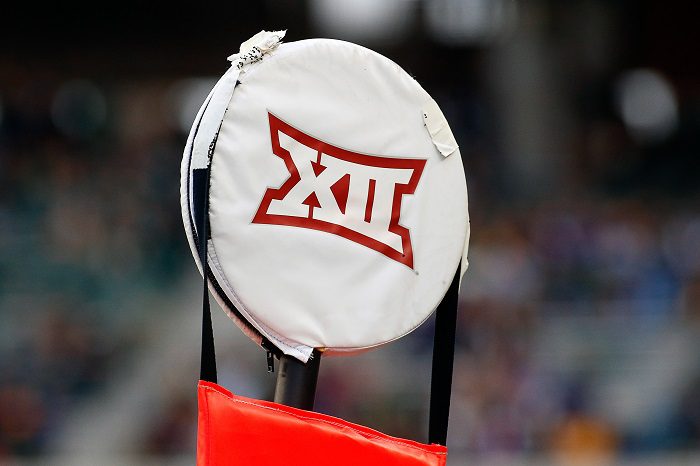 We have been beating the drum about Big 12 football for seasons. In recent years, when Big 12 schools enter bowl season, they tend to beat their counterparts from other conferences. In 2020, the league went a perfect 5-0 and then last season the Big 12 was 5-2. That by itself should show that the conference is among the best in college football.
Now, through four weeks of the 2022 season, the Big 12 is starting to show that it just might be the best in college football. In ESPN's latest SP+ rankings, the Big 12 conference is nipping at the SEC's heels for the best conference in football.
In case you aren't aware, SP+ is essentially a tempo and opponent adjusted measure of a team's efficiency. It was created by ESPN's Bill Connelly back in 2008 when he was at Football Outsiders.
Here is how each conference stacks up agaisnt one another through Week 4.
1. SEC: 13.7 average SP+ (34.1 average offensive SP+, 20.6 average defensive SP+)
2. Big 12: 13.2 average (35.1 offense, 21.9 defense)
3. Big Ten: 10.6 average (31.1 offense, 20.4 defense)
4. Pac-12: 5.8 average (30.4 offense, 24.6 defense)
5. ACC: 4.0 average (30.3 offense, 26.2 defense)
6. AAC: 1.0 average (28.5 offense, 27.5 defense)
7. Sun Belt: -3.2 average (24.9 offense, 28.1 defense)
8. Conference USA: -8.7 average (25.0 offense, 33.7 defense)
9. Mountain West: -10.3 average (20.1 offense, 30.3 defense)
10. MAC: -12.0 average (23.6 offense, 35.5 defense)
Connelly was impressed with the Big 12, and had this to say about the fast-rising conference.
"Nine of the Big 12's 10 teams have risen in the rankings since the start of the season. Kansas has risen by 51 spots, and five other teams have risen by double digits. The SEC is doing fine overall — seven of the top 17 teams, only one outside the top 60 — but its averages are sliding a bit because of drops from teams like Texas A&M, and the Big 12 has damn near reeled it in for the top spot."
We've been trying to tell everyone who will listen: this conference plays good football. It's a shame its taken folks this long to see it.
If you want to check out the full SP+ rankings, you can check it out on ESPN+.