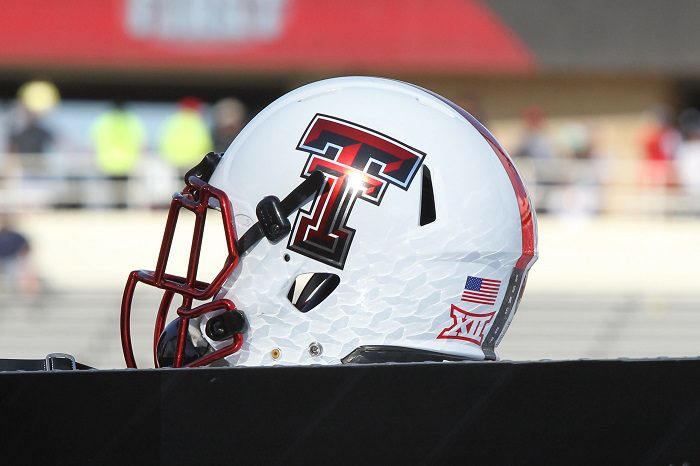 On Monday, the Big 12 conference announced a public reprimand of Texas Tech and also issued it a $50,000 fine for storming the field following the programs 37-34 victory over Texas on Saturday.
"In accordance with the Big 12 Conference Principles and Standards of Sportsmanship, the Conference has issued a public reprimand and $50,000 fine of Texas Tech University for the field storming incident that occurred at the conclusion of Saturday's overtime victory against Texas," the conference said in a statement.
"We have a duty to provide a safe game environment," said Big 12 Conference Commissioner Brett Yormark. "The Texas Tech Department of Athletics has a written event management policy that, while well thought out, was unsuccessful in ensuring the safety and security of all visiting team student-athletes, officials, coaches and staff. There is zero tolerance for any act that compromises the safety of game participants, and it is of utmost importance that home game management provide adequate security measures for our student-athletes, coaches, game officials and spectators."
To be fair, Texas Tech had just earned its first win over a ranked Texas team since defeating the top-ranked Longhorns in 2008, otherwise known as the Michael Crabtree game.
Apparently, Tech's corporate sponsors understand the weight of the win and celebration, as City Bank has stepped in to pay the $50,000 fine.
"We are grateful for City Bank and their long-term support of Texas Tech Athletics," Director of Athletics Kirby Hocutt said. "We have passionate fans including our great partners at City Bank and their president Cory Newsom."
Since the announcement, several Texas Tech fans have contacted the Red Raiders' athletic department asking how the can donate towards the fine.
"We support Texas Tech in their effort to provide a safe and enjoyable gameday environment for everyone involved," said Cory T. Newsom, City Bank's President and CEO. "We also recognize the level of excitement a victory over a long-time rival can have on the Texas Tech student body and fan base. We know that Kirby and the athletic department staff have a strong plan in place and will make any necessary adjustments to keep Jones Stadium a safe, but challenging place for our opponents to play. At the end of the day, we are proud of Texas Tech and proud supporters of our community."