Big 12 News
Kansas State Has Best Big 12 Odds to Win CFB Playoff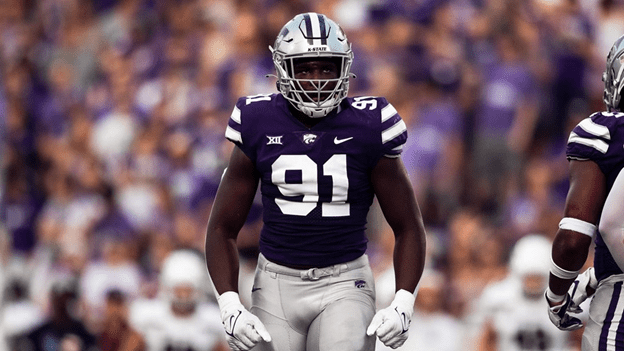 The Kansas State Wildcats after beating the 6th-ranked Oklahoma Sooners on Saturday, have officially been listed as the team with the best odds to win the 2022 CFB Championship out of the Big 12.
In an updated list from Bet Online, the Wildcats have been listed with 100/1 odds to win the 2023 NCAA College Football Championship. They join Oklahoma, and Oklahoma State, who also have 100/1 odds to win the title.
The odds change comes after Kansas State's 41-34 upset Win against Oklahoma which propelled the Wildcats from 250/1 to 100/1 odds to win the Championship. The 25th- ranked Wildcats will need to continue to perform amidst a loaded Big 12 where four teams crack the AP Top 25 with Kansas on the outside looking in.
On the opposite side of things, the Oklahoma Sooners were hit with a major odds decrease from 25/1 odds to win to 100/1 odds after Saturday's matchup in Norman. The Sooners take on the 3-0 TCU Horned Frogs on the road on Oct. 1st and hope to get back in the driver's seat against an underrated TCU team. You can check out our preview for that game here.
Key matchups to watch heading forward in Week 5 are listed below.