Big 12 News
No Decision Made on Early Expansion of 12-Team College Football Playoff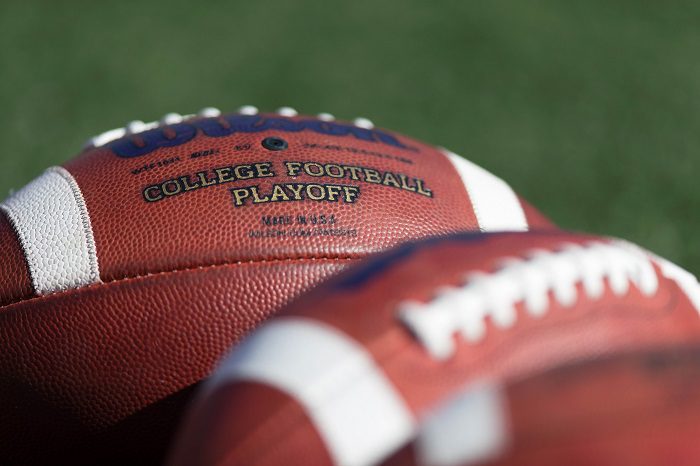 The College Football Playoff management committee met at length this week to determine if the playoff should expand to 12 teams as soon as 2024, but it still needs more time in order to make a decision, CFP executive director Bill Hancock told ESPN.
"We won't wrap up this week," Hancock said. "It's never been done before, obviously. And so anytime you have new ground to break, it takes a lot of conversations to make sure you're not missing any details."
The committee met for nearly seven hours on Tuesday, but came to no final decision and will meet again on Wednesday morning. The group, which consists of the 10 FBS commissioners and Notre Dame athletic director Jack Swarbrick, expects to know more by October 20, when they are to meet in Dallas. According to ESPN, Big 12 commissioner Brett Yormark says that they are to have some video conferences between now and then.
With an expanded playoff field comes a longer season, and one of the chief concerns of the committee is how to accommodate more games every year. Hancock says that the committee discussed possibility of moving the start of each season to Week 0 to accommodate an expanded field, but that is much easier said than done. A move such as that would cause several logistical concerns, such as conference championship games then falling on Thanksgiving weekend.
"I think most people view that as a future item, a long-term item," he said. "I don't want to foreclose anything, but that's my answer."
While there are no answers just yet, we can expect to know more about a month from now, and I, for one, and just glad to see that there is some real action coming from the CFP committee meetings.