featured
Pac-12 in Danger of Collapse Amid Big Ten Consideration of Further Expansion: Report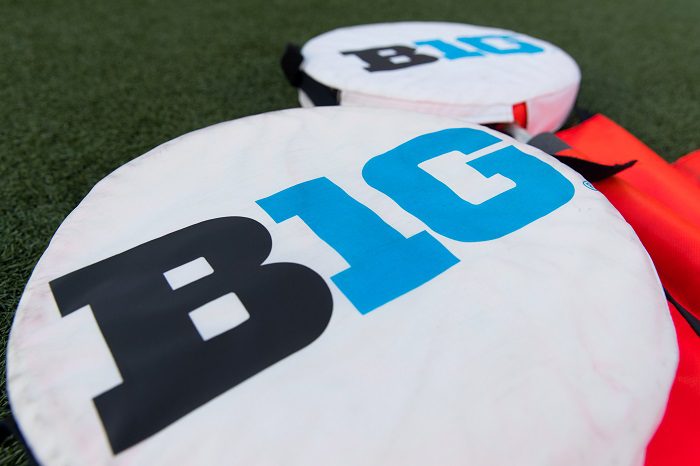 The Big Ten appears to continue its pursuit of four Pac-12 schools, sources tell CBS Sports' Dennis Dodd. If the reports are true the Pac-12 is on life support, as it cannot afford to lose any more members and still maintain relevance.
According to Dodd, Big Ten Commissioner Kevin Warren is pursuing an offer from Amazon, or potentially another partner, to add to the already-bountiful pot of media rights revenue.
If an offer hits the table that is substantial enough, it could help convince Big Ten presidents that California, Oregon, Stanford and Washington would be valuable additions to the league. That would spell certain doom for the Pac-12, and create a window of opportunity for the Big 12.
Arizona, Arizona State, Colorado, and Utah, otherwise known as the corner schools, could be looking for a landing spot, and many believe that the runway is in Big 12 country.
"If that [Big Ten move] happens, I think the other [four Pac-12] schools will want to jump to our league," a Big 12 source familiar with the situation told CBS Sports.
There have been many rumors and conflicting reports surrounding the Big 12 and the corner schools, but where there is smoke, there is likely fire.
Earlier this month, Pac-12 commissioner George Kliavkoff went on-the-record saying that he guaranteed that the Big 12 would not be adding the "corner schools."
However, since the news of USC and UCLA leaving for the Big Ten broke, there have been rumor circling and Big 12 commissioner Brett Yormark has said that his goals are to expand westward, into a fourth time-zone.
Now, with this report, things will certainly heat up again in the rumor mill.
Whatever the case, there are still many parts moving in college athletics, and it doesn't appear to be anywhere near set in stone.