Kansas Jayhawks
Former Kansas QB Todd Reesing Shares Message with Jayhawks Fans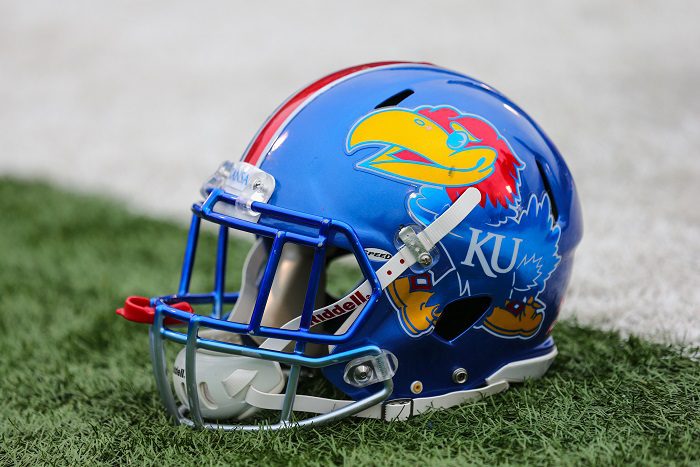 The Kansas Jayhawks have become the darling of college football after a 4-0 start and are creating buzz in that sport for the first time in well over a decade.
Just like everyone rallies around the lower seeds in the March Madness tournament every year, the Jayhawks are on a roll and their fanbase is growing by the week.
This week, Kansas faces its toughest test to date, with the Iowa State Cyclones coming to town. As things currently stand, KU is a three-point underdog in that game, but Kansas has been the underdog in two of their last three games as well and that hasn't seemed to matter at game's end.
Former Jayhawk quarterback Todd Reesing wants to remind KU fans that not only is this a big game, but it is also Homecoming in Lawrence and fans will need to be on top of their games come Saturday.
Here's a video of Reesing's message, courtesy of the Kansas football Twitter page.
Kansas and Iowa State are set to kickoff at 2:30 p.m. in what will be a very important game for both teams. If Kansas can win, they will get to 5-0 for the first time since 2009 and will likely be ranked for the first time since then as well. For Iowa State, a win would get them back to 1-1 in conference play and would help springboard them into a matchup with Kansas State next weekend.
If you haven't already, make sure to check out our preview for the game.