featured
Welcome to the Big 12: The Most Competitive Conference in College Football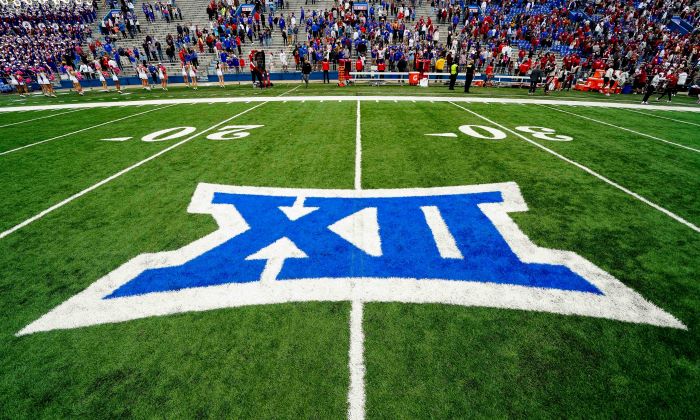 When you look across college football what do you see? Do you see a bunch of competitive conferences or conferences with clear-cut favorites to win?
In almost every single power five conference there is a favorite to win. There is one school that is the alpha. The Big Ten has Ohio State, the SEC has Alabama, the ACC has Clemson and even that conference out west has USC (sorry Oklahoma fans). However, there is one conference I left out here. That of course is none other than the Big 12.
Ever since I got my first preseason ballot the conference hands out back in 2017, I haven't had too tough of a time filling out who was going to finish first and who was going to finish last. It was like muscle memory to me when I wrote down Oklahoma at number one and Kansas at number ten.
Most of the time, I ended up being right. Kansas has finished in last place each of the last five seasons while Oklahoma's Big 12 title win streak ended just last year. However, this year was a bit different than others. For the first time that I can remember, I really didn't know who to put at the top of the list. Of course, I put Kansas in tenth (which will turn out to be wrong) but I ended up going with my safe pick of Oklahoma once again.
When I filled out my preseason list, I probably went back and fourth about two dozen times. Well, here we are going into week five of the season and I must say that the current Big 12 looks a like lot my messy preseason list back in July. It's all over the place, there's scratch out marks everywhere and I can't truly explain what teams belong where.
Take a look at the Big 12 at this very moment. The two toughest questions to answer in this conference is who is the best team and who is the worst team? Right now, you will find Kansas at the top and West Virginia in last place. Who in the world saw that coming going into week five? Certainly not me. But seriously, who is the best team? Is it Kansas? What about Baylor or Oklahoma State? Kansas State perhaps? Just like the old Tootsie Pop commercials, the world may never know. Well, for the time being at least.
What gets lost in all the craziness and something the national media ignores is the fact that this conference is the most competitive conference in all of college football right now. As I mentioned earlier with those other conferences, they have teams who appear to be head and shoulders above the rest. Right now, the Big 12 doesn't have that team.
If you fill out a power rankings list or even any list for the Big 12, you are going to have a tough time. Go ahead, rank the Big 12 teams from one to ten right now and see what you come up with. No matter who you have at the top and who you have at the bottom, the truth is that there is not a big difference between the number one team and the number ten team. What other conference in college football can say that right now?
From here until the rest of the season, I can't tell you who is going to win the Big 12. But what I can tell you is that this conference will be a slugfest every single weekend. If you don't bring your best on Saturday, you can get beat by literally any team in the conference. Who knows, we may see a two- or three- loss team in the Big 12 title game this season. Maybe it ends up hurting the chances of a Big 12 school making the College Football Playoff, but you know what? Every single game in this conference is like a playoff game. Forget about the big picture and just make sure you buckle up each and every Saturday because you now have front row tickets to a heavyweight fight but it's not in a boxing ring, it's on the gridiron.