Baylor Bears
Fact or Fiction Friday: Changes Before 2025, Baylor Running the Table, Chris Klieman Owns Oklahoma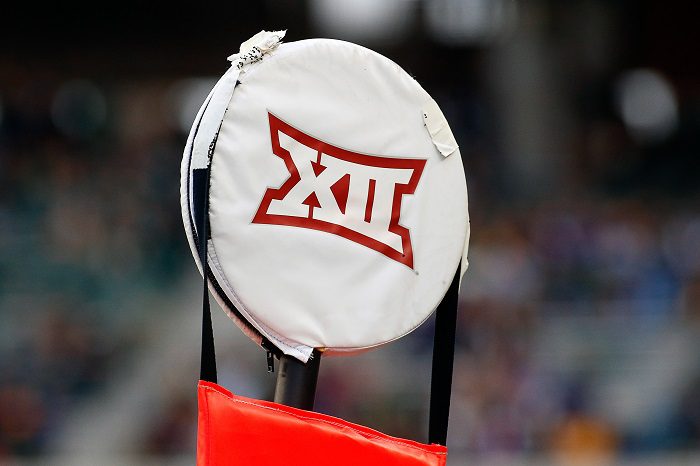 Welcome to Fact or Fiction Friday. Each Friday I give you the opportunity to ask the most intriguing questions in the Big 12 Conference and I will tell you whether they come true or if they are set to fail. Let's crack it open and see what we have in store this week.
Texas and Oklahoma will leave the Big 12 before 2025.
Fact: There is no scenario where both Texas and Oklahoma are staying in the conference until the contract is up. That was never going to happen, and we all know it. I truly believe that this could be the last year that we have both schools in the conference and if this isn't the final season then 2023 will for sure be the last one. If I had to put a percentage on it, I would say that there is a 0.000001% chance they are here until 2025.
Baylor win run the table and win the Big 12.
Fiction: The Bears may end up winning the Big 12 this year because they certainly belong in the title conversation, but no team is going to finish conference play undefeated. I wrote an article talking about how competitive the Big 12 is this season and why it's the toughest conference in college football. I know that Baylor is a good football team and Blake Shapen is a solid quarterback but there's no way they go 9-0 in Big 12 play this season.
The four corner schools join the Big 12 by 2025.
Fact: Honestly this is all wishful thinking at this point. There were plenty of rumors about Utah, Colorado and the Arizona schools joining the Big 12 over the last few months. As badly as I want those rumors to be true, nothing has happened yet. However, 2025 is still a few years away so I am holding on to some hope that it does happen. Also, who knows what the landscape of college football will look like in a few years, and will the Pac-12 even exist by that point?
Kansas will go 6-0 just to drop their final six games.
Fiction: I disagree with both of those scenarios. Kansas will not get to 6-0 because they will fall to Iowa State at home this weekend. Don't get me wrong, I love Jalon Daniels at quarterback, and he deserves some Heisman love but that defense for Kansas is going to cost them some games. The Cyclones will hand the Jayhawks their first loss of the season, but Kansas is too good to lose six games in a row. This is the new Kansas, and they will be in a bowl game this year.
Steve Sarkisian will survive the 2022 season.
Fact: No matter what happens, there is no way Sarkisian will get the boot after two years. I know he went 5-7 last season, but Texas will find a way to get to a bowl game even if they go 6-6 (which is very likely). Keep in mind, Charlie Strong got three years in Austin and that turned out to be a total disaster. I get it, Texas changes coaches more than anyone else in the country but firing a coach after two years doesn't make any sense. Then again, nothing has made sense about Texas football since 2009.
Chris Klieman is Oklahoma's daddy.
Fact: No other team in the Big 12 can say this because no other team has a winning record against Oklahoma over the last four years. Klieman has won three out of the last four matchups against the Sooners and for whatever reason has their number. Whether it was against Lincoln Riley or Brent Venables, Klieman's team found a way to get the job done. Ask any Oklahoma fan which team in the Big 12 they don't want to play every year. The answer is Kansas State coached by Chris Klieman, who is in fact Oklahoma's daddy.