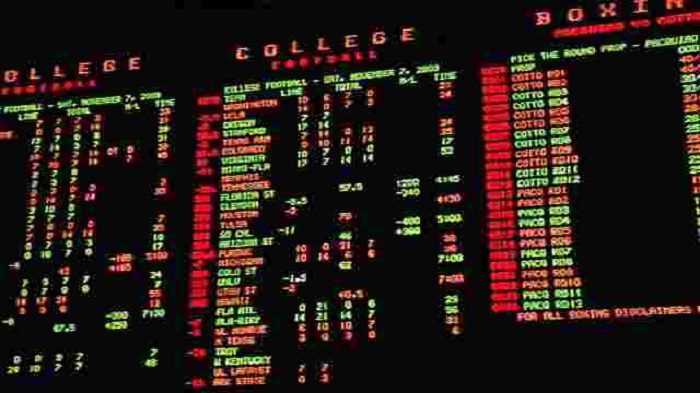 College football is back and that means our Big 12 football picks against the spread are also returning with Week 5 getting underway! The Big 12 is finally fully into conference play. We are looking to have a bounce-back week after the Big 12 picks went 2-4 against the spread last week and are now 18-12-1 against the spread this season.
Here we go with Week 5!
TCU vs. Oklahoma
We all need to come to the realization that Oklahoma is in a rebuild, by Oklahoma standards, of course. They can still play for a Big 12 title this season while being in a rebuild, but there are clearly things this team needs to work on on both sides of the ball. TCU is home, has the more experienced quarterback (Max Duggan), who is starting to get more comfortable in Sonny Dykes system, and I firmly believe every team will continue to give OU their best, knowing they're leaving for the SEC in the next couple of seasons. Lastly, OU's rushing defense is currently the worst in the Big 12 and I look to a big game for Kendre Miller. TCU covers.
The Pick: TCU +7 (buy 1/2 point if needed)
Kansas State vs. Texas Tech
These two teams are flying high after big wins last week. Texas Tech's offensive line remains a concern going into this game against the K-State defensive front, however Texas Tech may be able to get its running game going finally against a KSU rush defense that ranks 9th in the Big 12. Ultimately, this spread feels too big, since Kansas State is still trying to prove itself offensively, and ranks last in the Big 12 in offensive efficiency.
The Pick: Texas Tech +7.5
Kansas vs. Iowa State
The Jayhawks are the story of college football right now off to a 4-0 start. The offense is really impressive and can hang with anyone in the Big 12. The KU offense vs. the Iowa State defense is the best storyline in this game. Daniels has been sacked once all season, while Iowa State has had issues getting to the quarterback, which is a potential recipe for a long afternoon for ISU's defense. If I'm getting the better, more experienced quarterback on his home turf, behind a fan base that is fired up for the first time in over a decade, as an underdog, I'm rolling with that team.
The Pick: Kansas +3
Baylor vs. Oklahoma State
The Bears welcome in the Cowboys in a re-match of the 2021 Big 12 Championship Game, which was won by Baylor. Oklahoma State is rested after a bye week, while Baylor comes home after beating Iowa State in Ames. Baylor has faced much stiffer competition so far this season with BYU and Iowa State, while OSU's schedule looks weaker by the day. I see a big day for Baylor QB Blake Shapen on his home turf against an Oklahoma State secondary that is rebuilding and facing, by far, it's toughest test yet. The Bears walk out with a victory on Saturday.
The Pick: Baylor -2.5
Texas vs. West Virginia
This game is simple for me: The Big 12 is too competitive for any team to be a double-digit favorite right now. Texas has shown many weaknesses, especially on defense, and WVU is starting to hit its stride after a strong second half at Virginia Tech. QB J.T. Daniels and RB C.J. Donaldson could become one of the most-lethal QB-RB duos in the Big 12 Conference and can put up plenty of points this weekend. Plus, they've had extra rest after playing last Thursday.
The Pick: West Virginia +10 (buy 1/2 point if needed)